New! 2023
Switch off and Just relax.
The Saraceno has a wonderful private beach. Giuliano 247, a few umbrellas with a real space of 25 m²

60 large beach umbrellas offer their refreshing shade in a neat clean and quiet beach.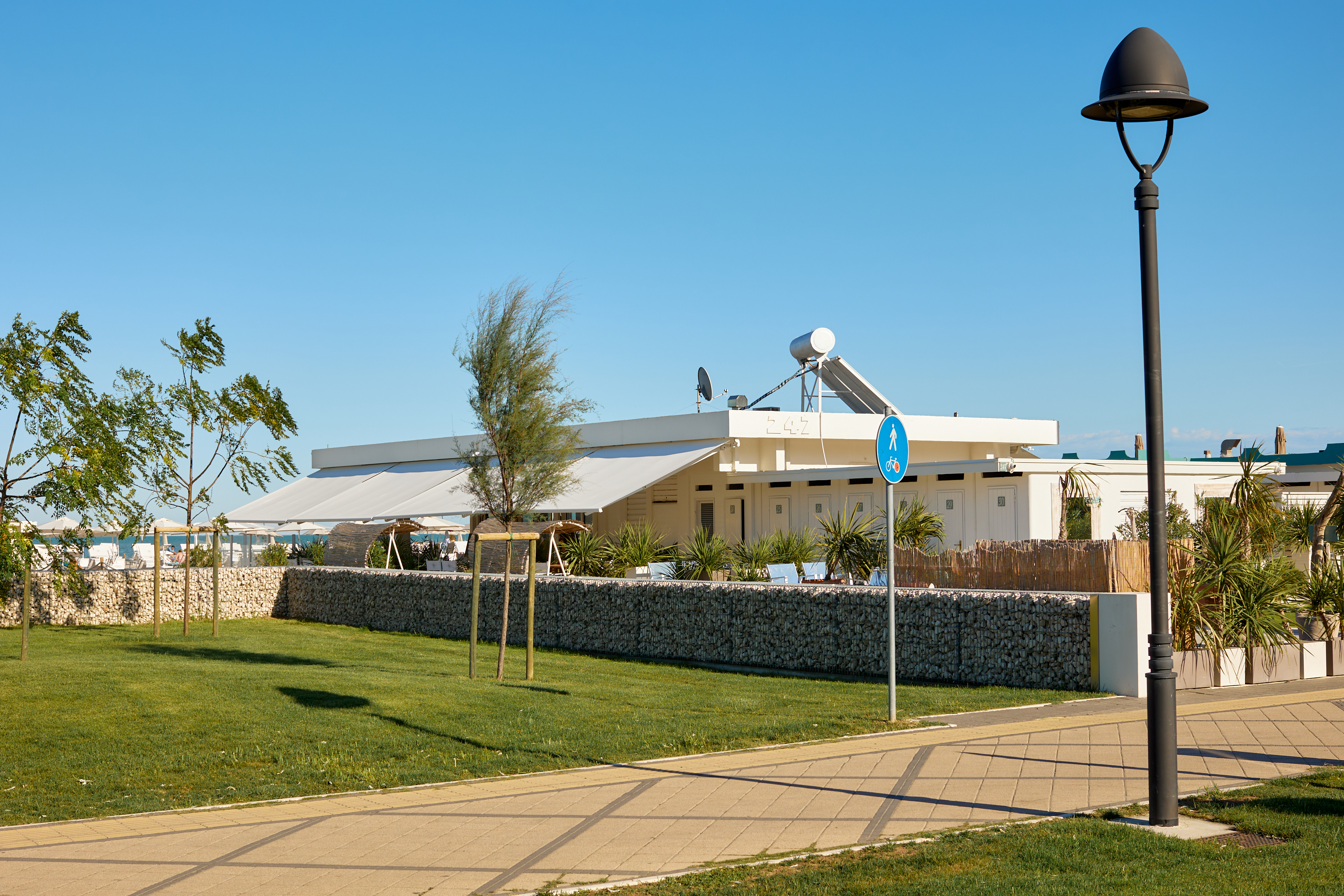 We send you to enjoy this rare simple luxury with us in Milano marittima.
We have always believed in the value of generous hospitality and it will be a pleasure for you to appreciate a "sea of tranquility" just 70 meters from the hotel.

The beach is included with the All inclusive package and offers umbrellas from the sixth row, sunbeds, beach towels, storage box hot showers and services to the umbrella.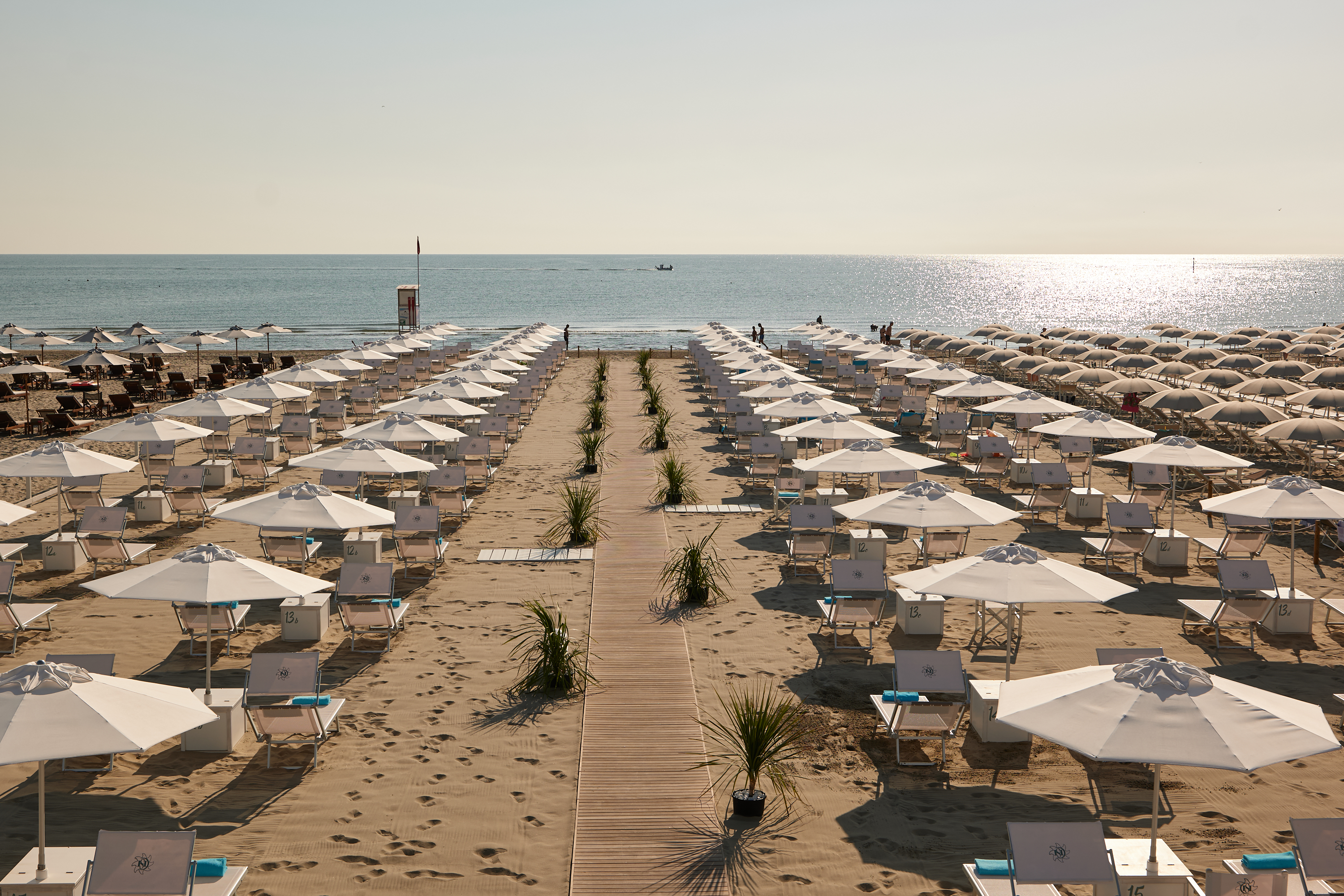 "September at the sea"


The best bathroom in Milano marittima! Clean spacious and relaxing.. there is nothing that makes you feel relaxed. Staff always attentive and helpful the beds are comfortable and well spaced with a wooden cabinet with padlocks x can leave your belongings freely without worries. Bravi 10 and praise! Excellent food service and bar. See you soon!


"Foodglam on Tripadvisor - 21 September 2022"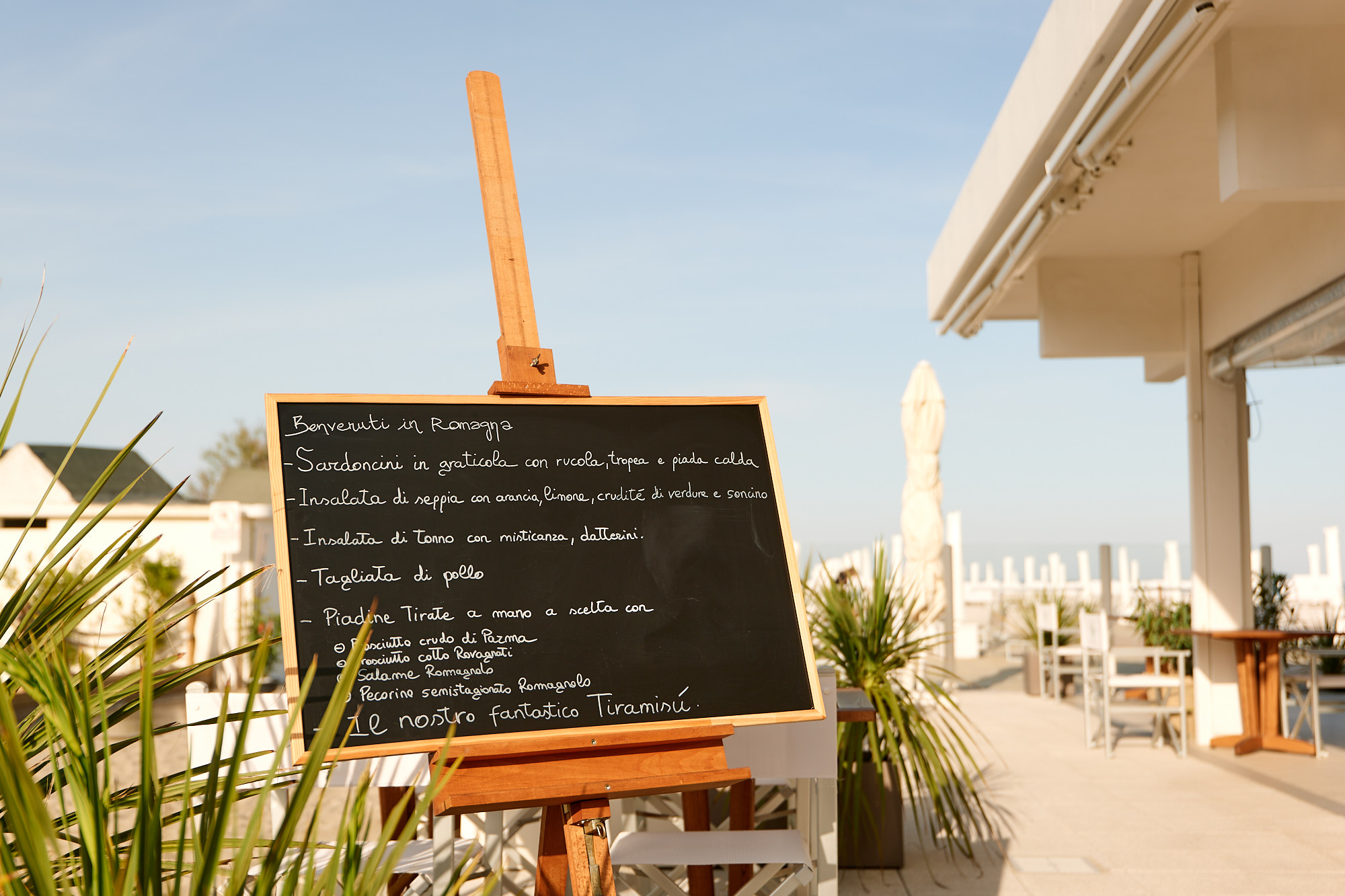 "Exciting!"


"Tuna salad APPETIZING, croutons with Bufala IRRESISTIBLE, sweets with typical wine (offered by the house) TASTY! Courtesy and grace AT THE TOP! Quality/ price ratio INCALCULABLE! Finally we got an exceptional restaurant right, we were impressed by the grace in answering our question a couple of days before and we returned to the echo of that answer, and we were not wrong. Too bad they are closed for dinner. For us, in the future, a fixed stop!"


"Marco Bonifacio (Il Cocce) on Google.com - 16 September 2022"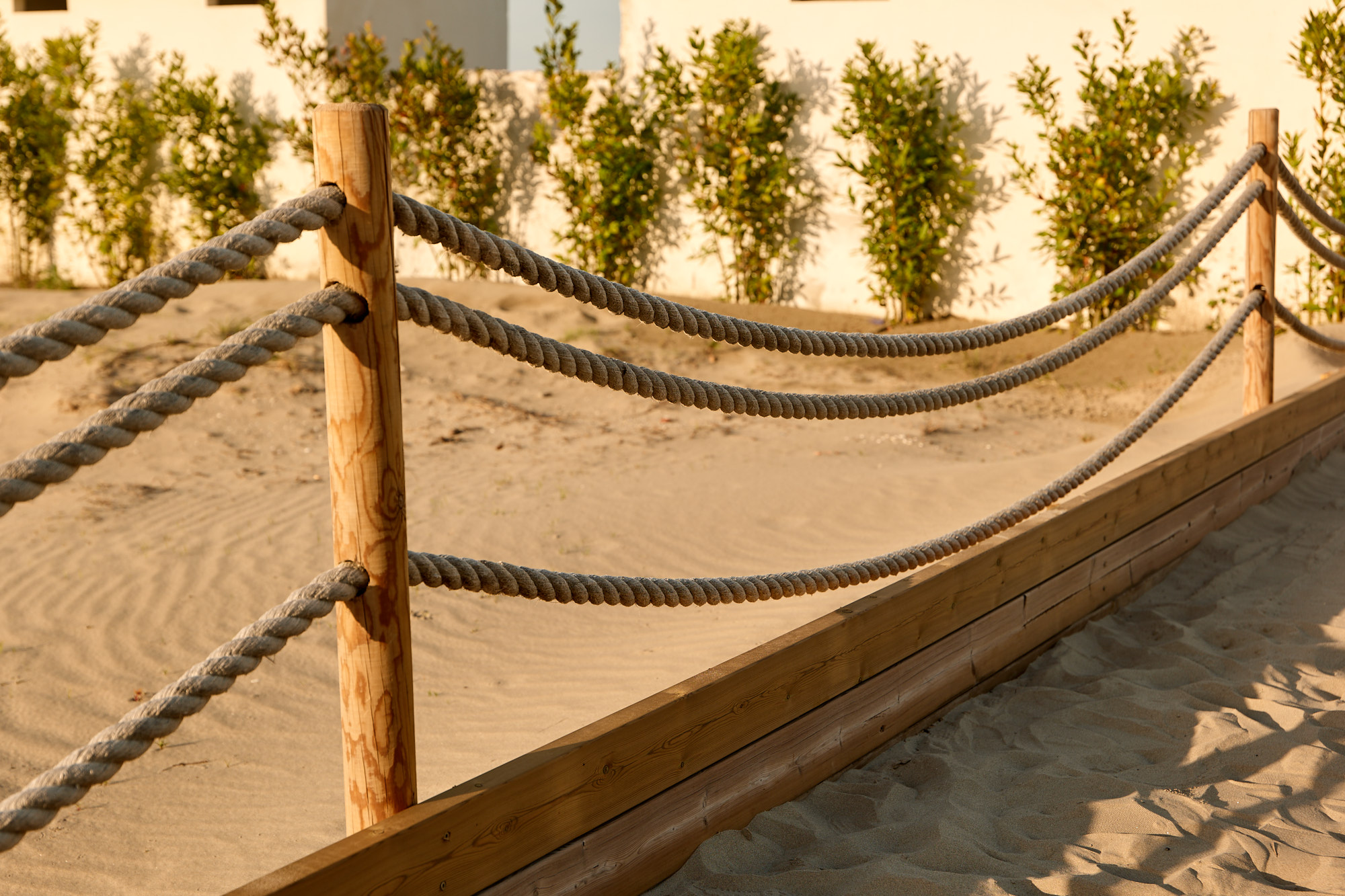 "Top staff"

Fully satisfied bathroom beautiful clean and staff Top, relaxation assured, change towels when you want to eat good and all great amenities...

"Samantha on Tripadvisor - 2 September 2022"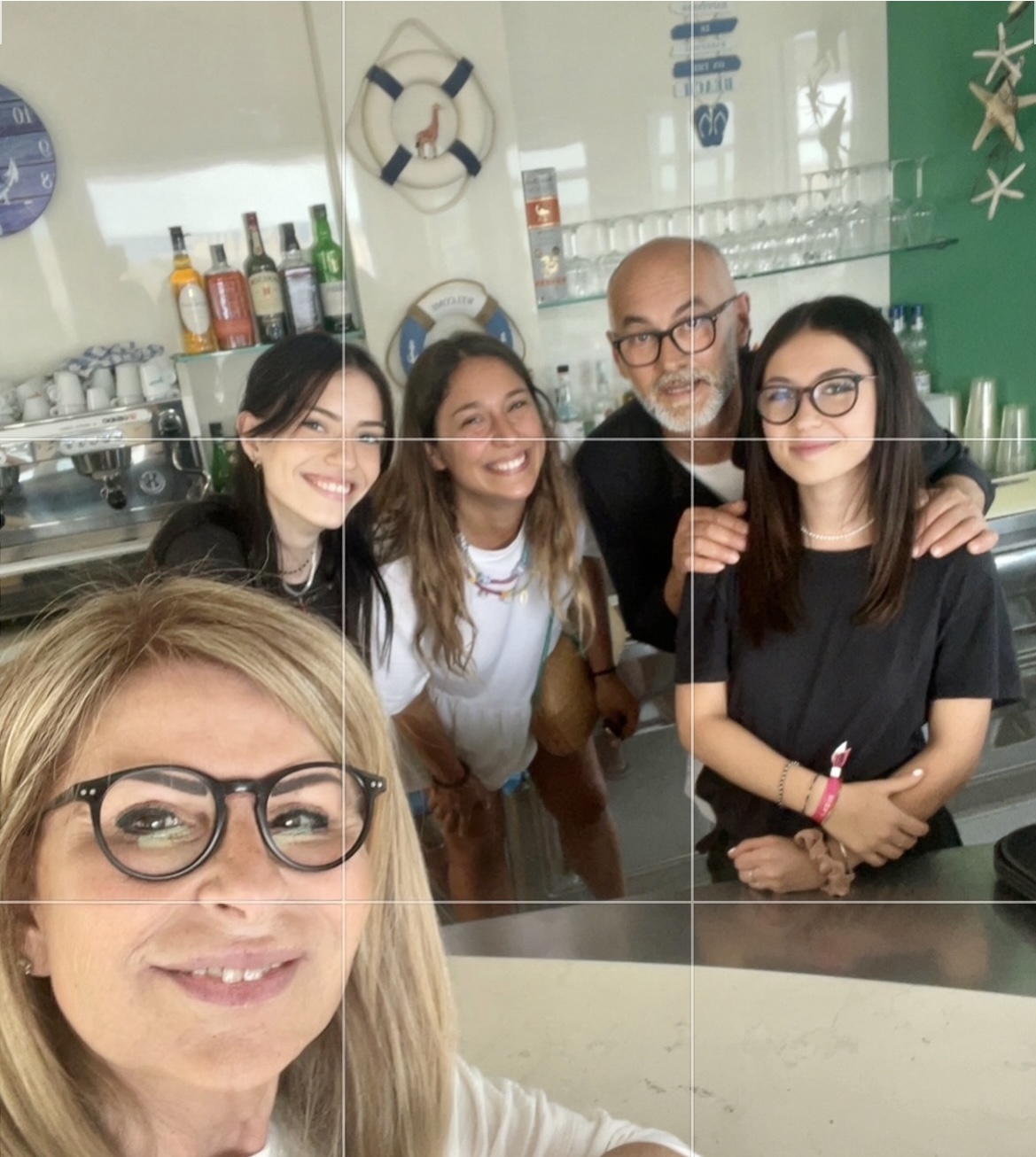 "Cuddle"
"... the beach then takes you to a particular dimension where relaxation is the master! The most beautiful of the Riviera..."
"rallenta su Tripadvisor - 31 agosto 2022"
"nostalgia...an excellent experience, highly recommended"


"...Cleanliness, hygiene, order, are at the TOP at the Saraceno as well as in the spectacular beach run by Mr. Remo: all strictly white, super spaced aluminum umbrellas and equipped with a large container with padlock..."
"Joel B su Tripadvisor - 25 agosto 2022"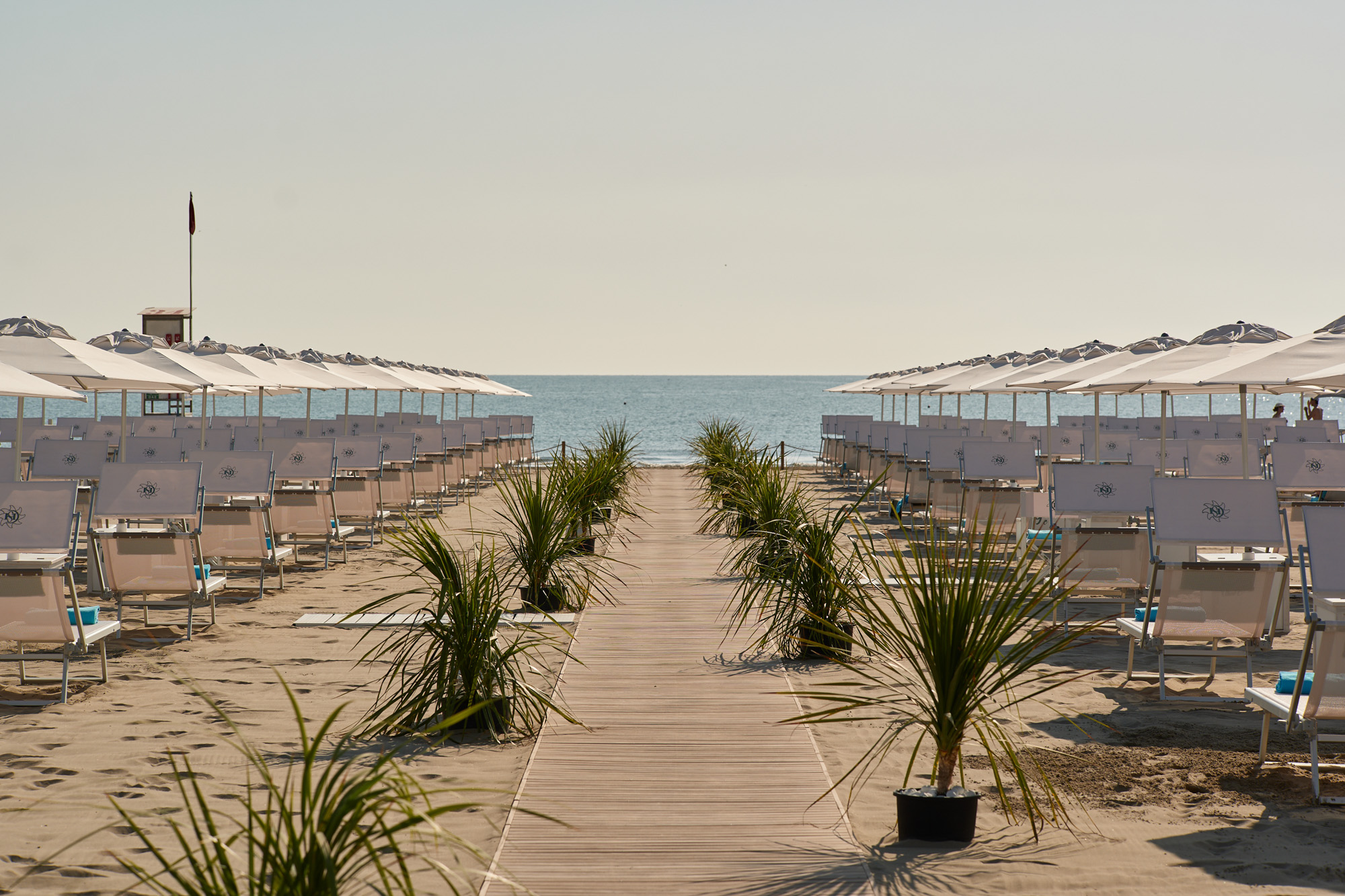 "Beautiful bathroom, manic cleaning, the friendliness of Mr Remo and his staff made us feel great ...definitely we will be back Samantha"


"Samantha Basso su Google - 22 agosto 2022"
"Very recent stay at the hotel Saraceno"
"... excellent cuisine and beach service run by Mr. Remo, absolutely flawless both in terms of distance and management in general.
We will definitely be back."
"Gianluigi G su Tripadvisor - 8 agosto 2022"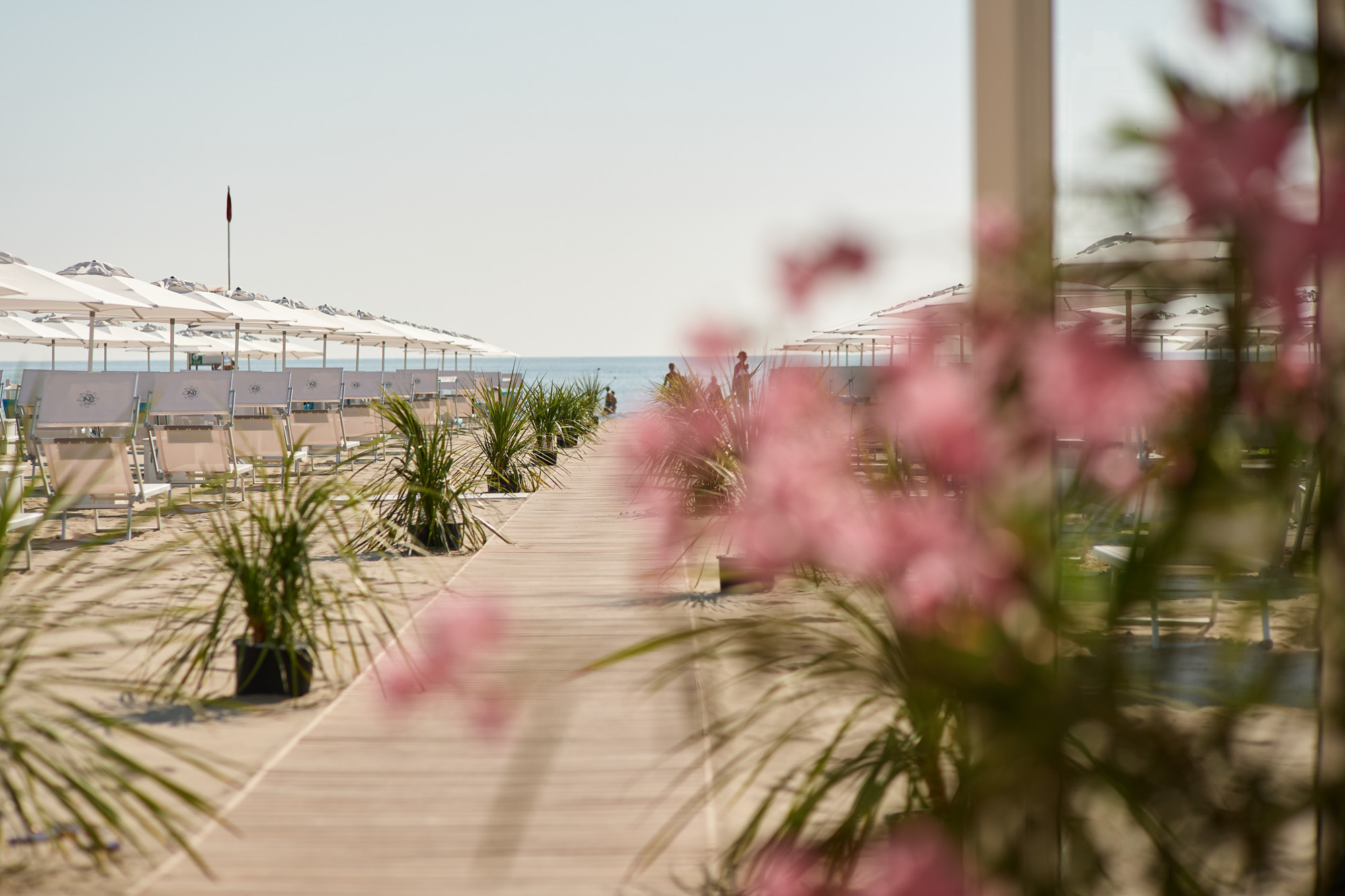 "Personal, Lage und Service sind supergut. Küche supergut vom feinsten.
Zudem alles sehr sauber Zimmer und Bad wird mehrmals am Tag gereinigt."
"Franz Basch on Google.com - 18 june 2022"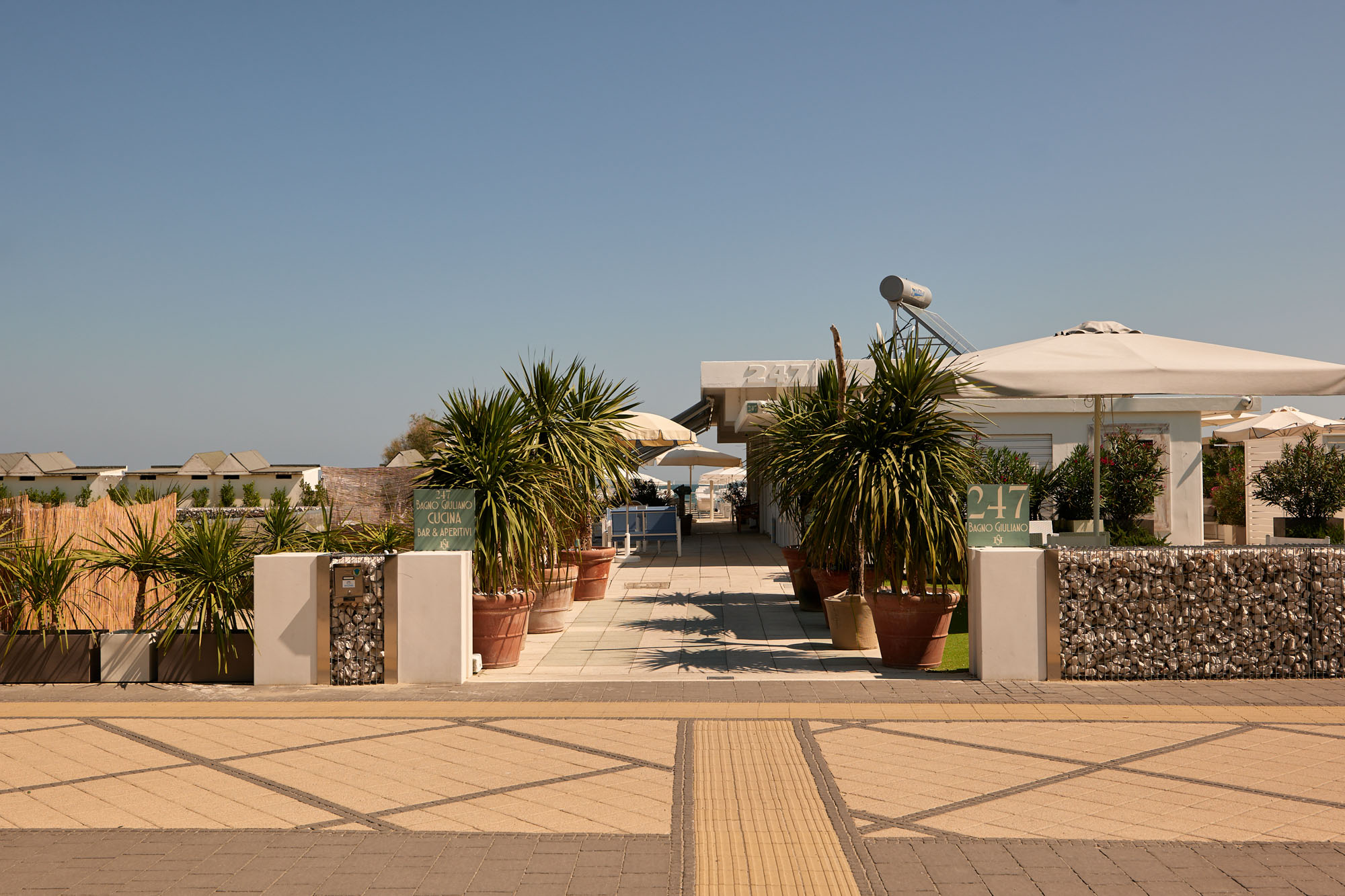 "Sehr schönes total sauberes"


Privatstrand mit viiieeelll Platz und einer Kabine wo man seine Strandsachen lassen kann,
auch dort extrem freundliches Personal und sehr gutes Essen.
Selbst am Strand alles sehr sauber und sehr ordentlich!


"Kathrin Stork su Facebook - 2 june 2022"


"A pleasant discovery"
"...The bathhouse is private and recently renovated (like most of the rooms),
with a large distance between one umbrella and another, as few baths in Milano Marittima are able to offer.
Wide choice of dishes for a lunch on the beach that can also be eaten under the umbrella.
Congratulations indeed fot he kindness and professionalism of all the staff
I will definitely be back..."


"Francesca Rabitti on Booking - 10 September 2021"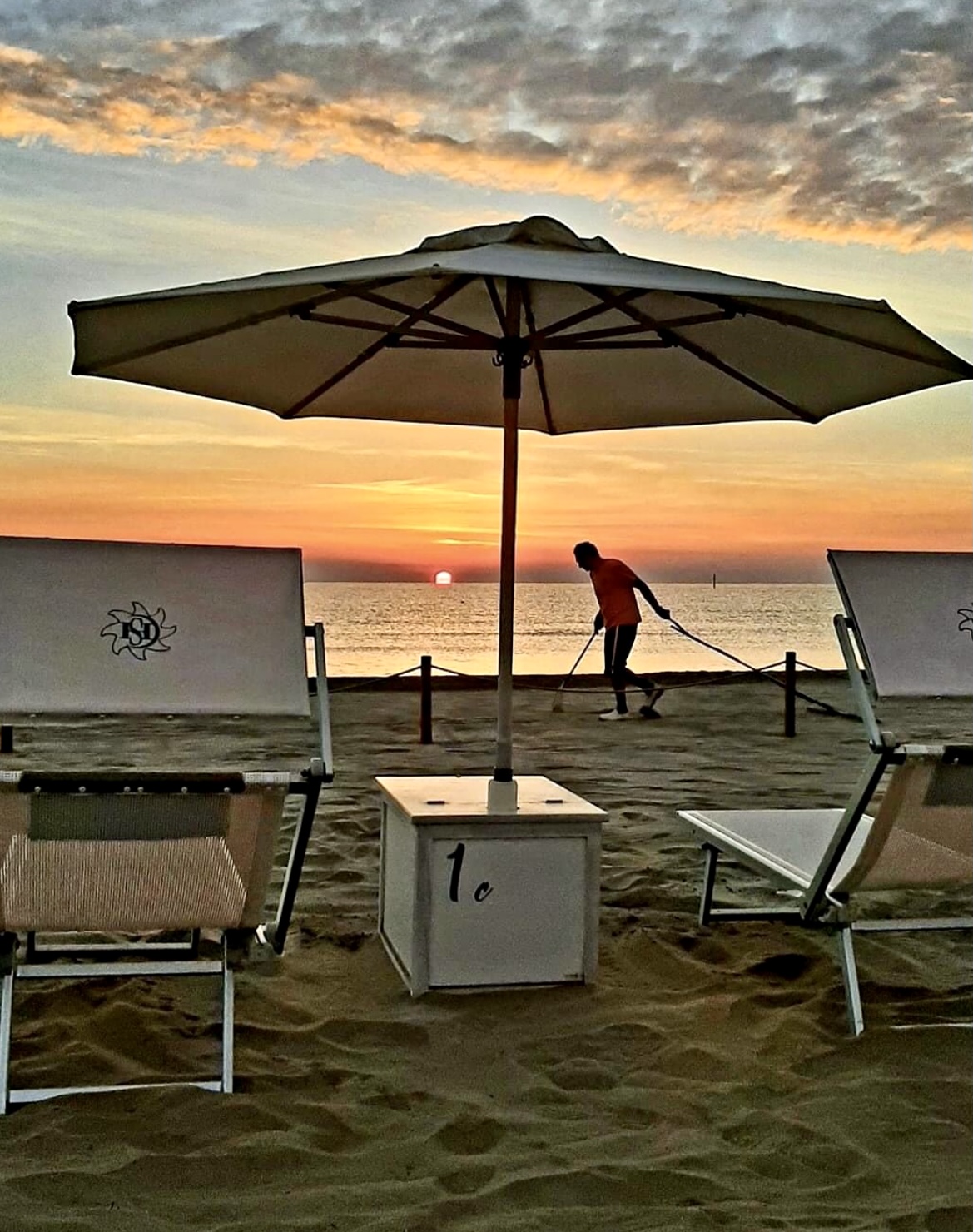 "Milano Marittima at the top"

"... The real highlight is the private beach located a few steps away, large spaces between the umbrellas,
thorough cleaning with rearrangement even while you go to bathe, soft beach towels in a convenient hotel bag.
Bar prices a bit high but which I believe are consistent with the undoubtedly chic structure.
Even the cost of your stay is adequate for the service you receive, sometimes it's worth being pampered ... "

"lucabar67 on Tripadvisor - 30 August 2021"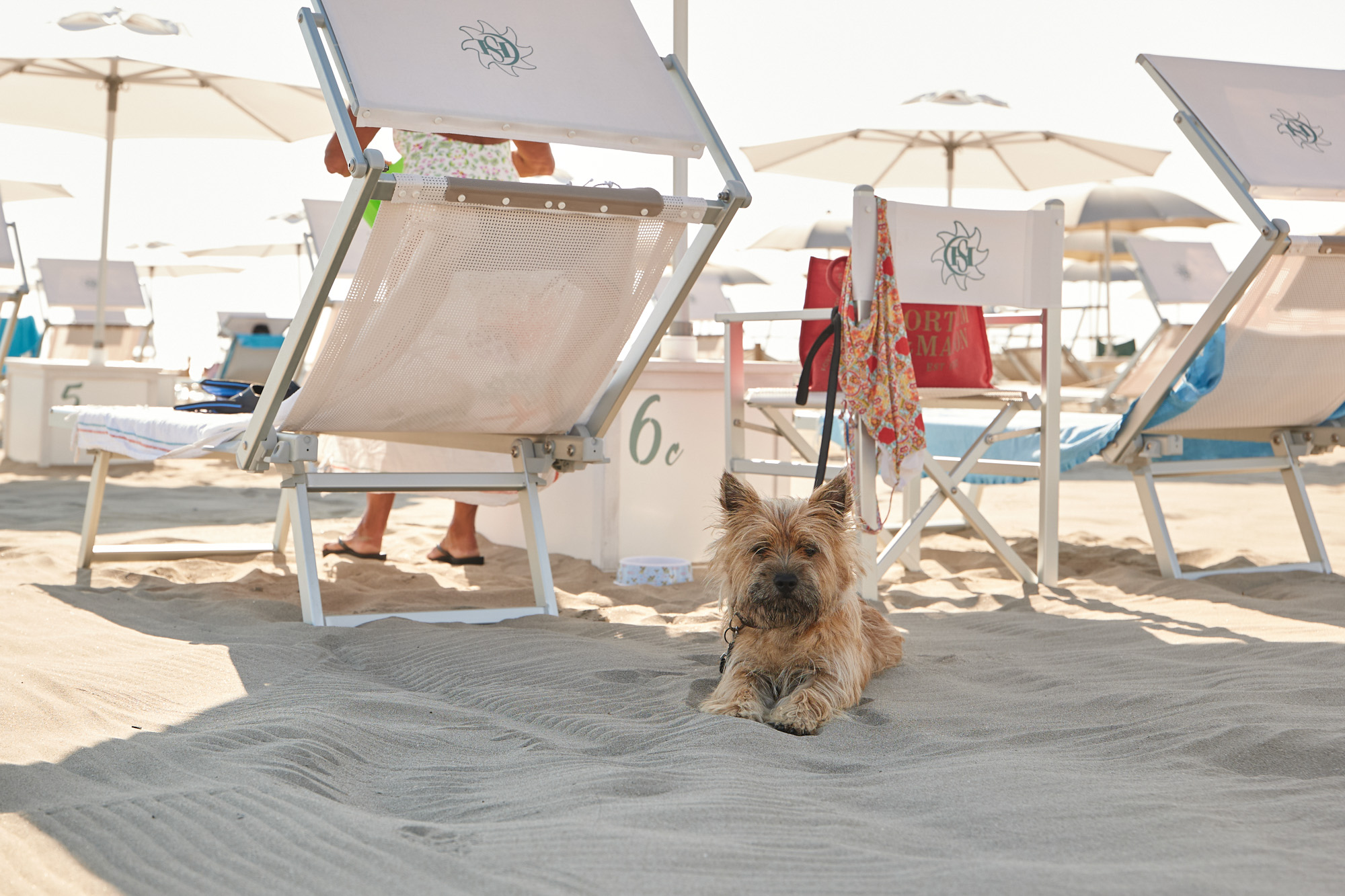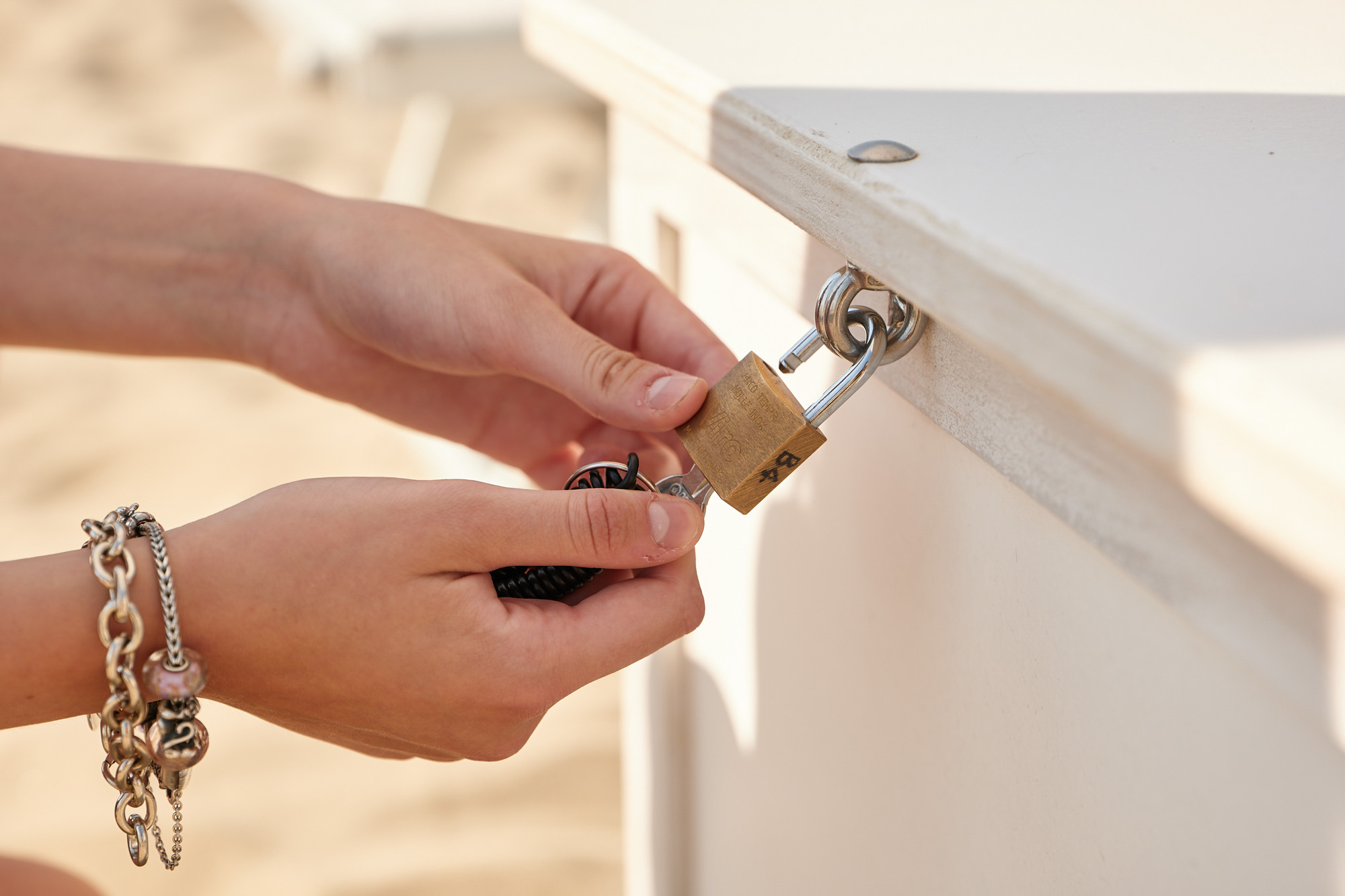 "Freundlichkeit"
"Ich war 5 Tage in diesem wunderschönen Hotel. Service, Freundlichkeit,
Essen , Strand immer 10 Punkte! Jederzeit wieder, sehr zu empfehlen!"
"Waltraud Plechinger su Facebook - 24 settembre 2021"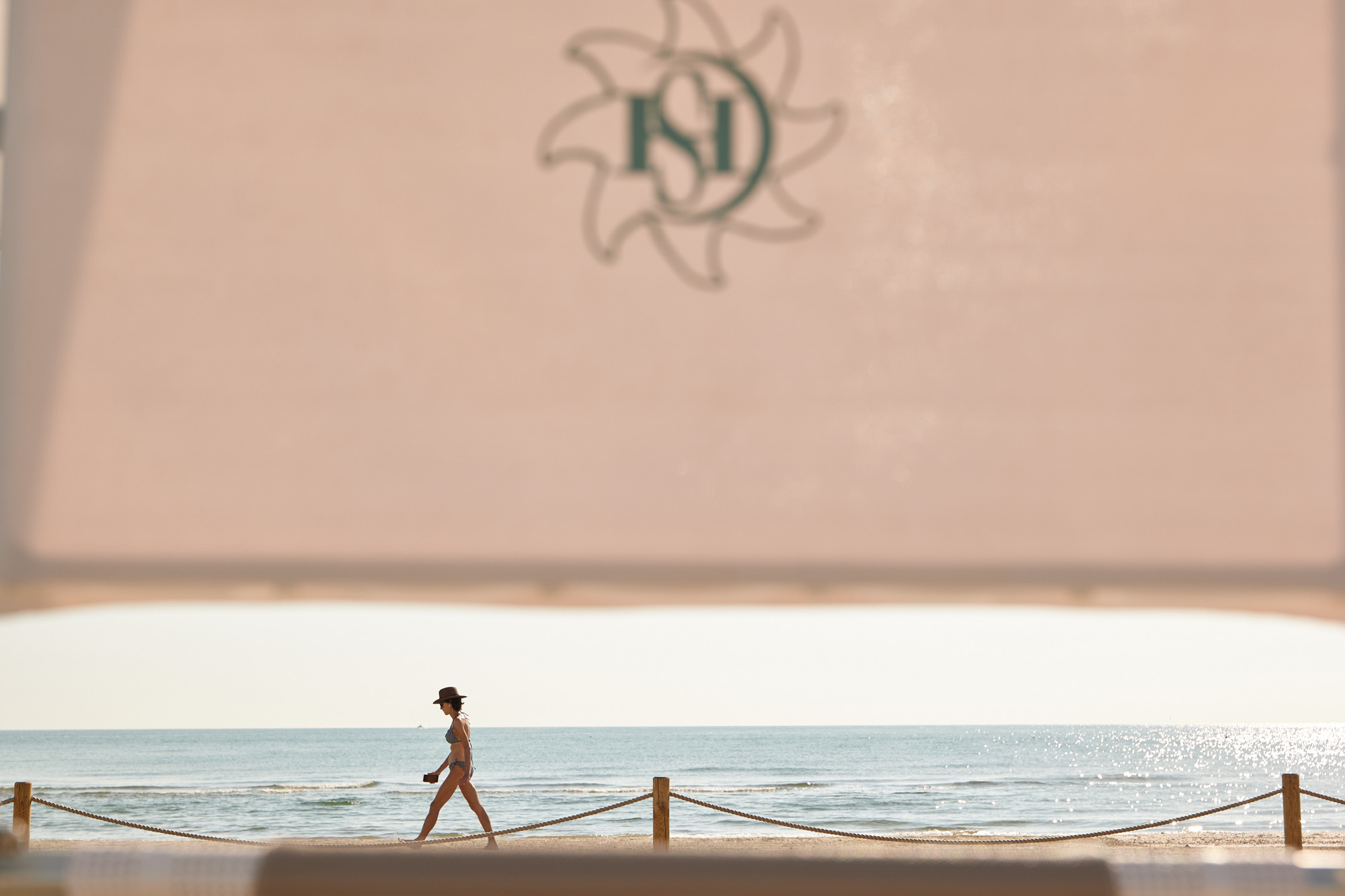 "Beautiful"
Very respectable bathing establishment, starting from the welcome on arrival,
excellent care kept inside and outside spacious clean and well-kept cabins,
fantastic umbrellas with container for storing objects and very useful clothing ....
Highly recommended !!
"Matteo V on Tripadvisor - July 2021"
"Highly recommended"
The new management of the Hotel Saraceno is amazing, 25sqm. like an umbrella,
a locker with a padlock to keep your belongings on the umbrella, the experience and
savoir faire of many years in contact with customers are visible.
Definitely a beach suitable for tranquility and relaxation, families, couples,
4-legged friends well received. Really good!
"Stefano Bucci on Tripadvisor - June 2021"