New! 2022
Hotel Saraceno has a private, quiet and uncrowded beach with a real space of 25 m² for each umbrella.
Giuliano beach 247.
We have long dreamed of a private beach, with truly spaced umbrellas to facilitate a restful stay consistent with the Saracen's services. We have given a good scissor kick to the umbrellas that go from 140 to the current 60, a lot of space and comfort even for a limited number of private customers.
Experience this beautiful luxury with us.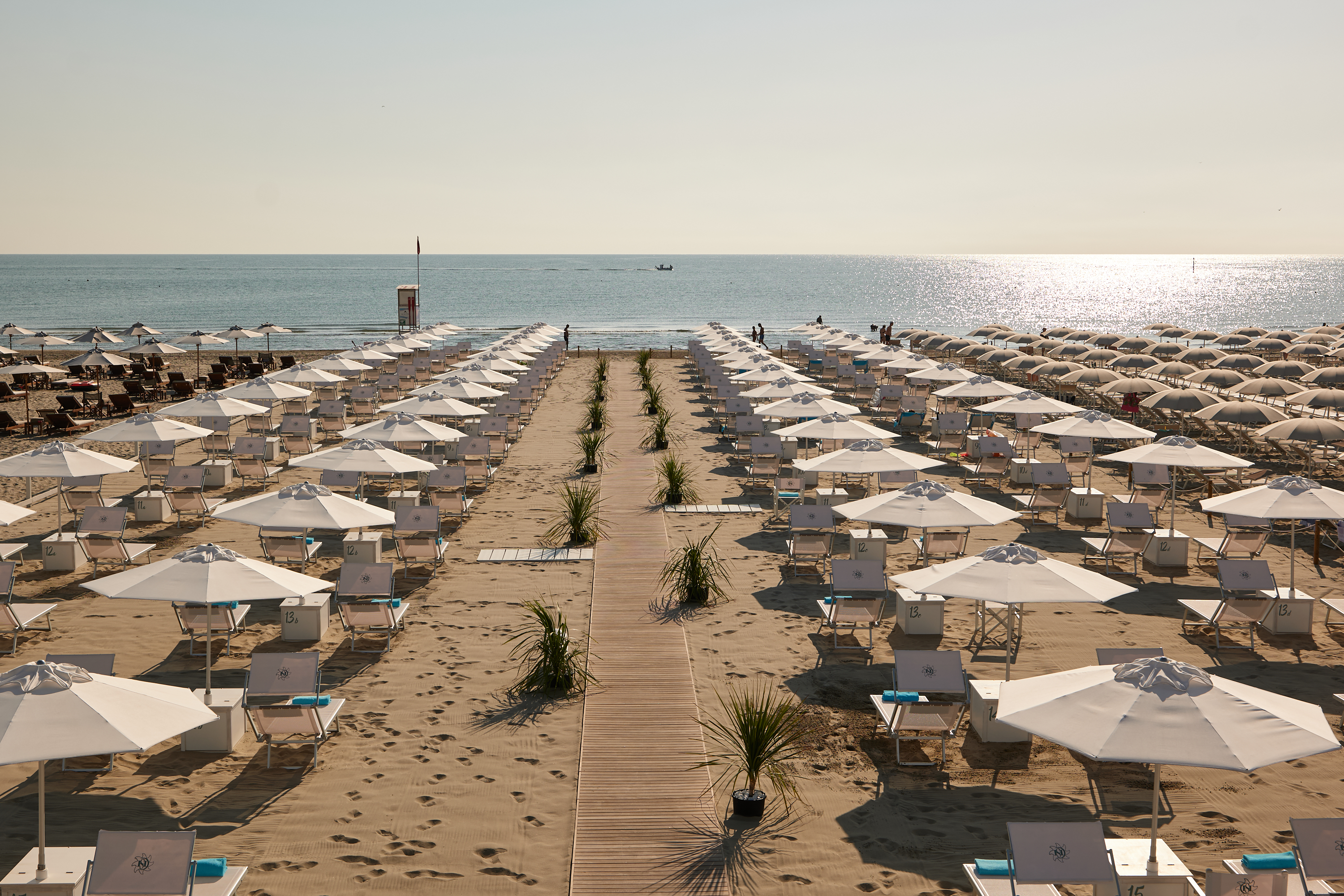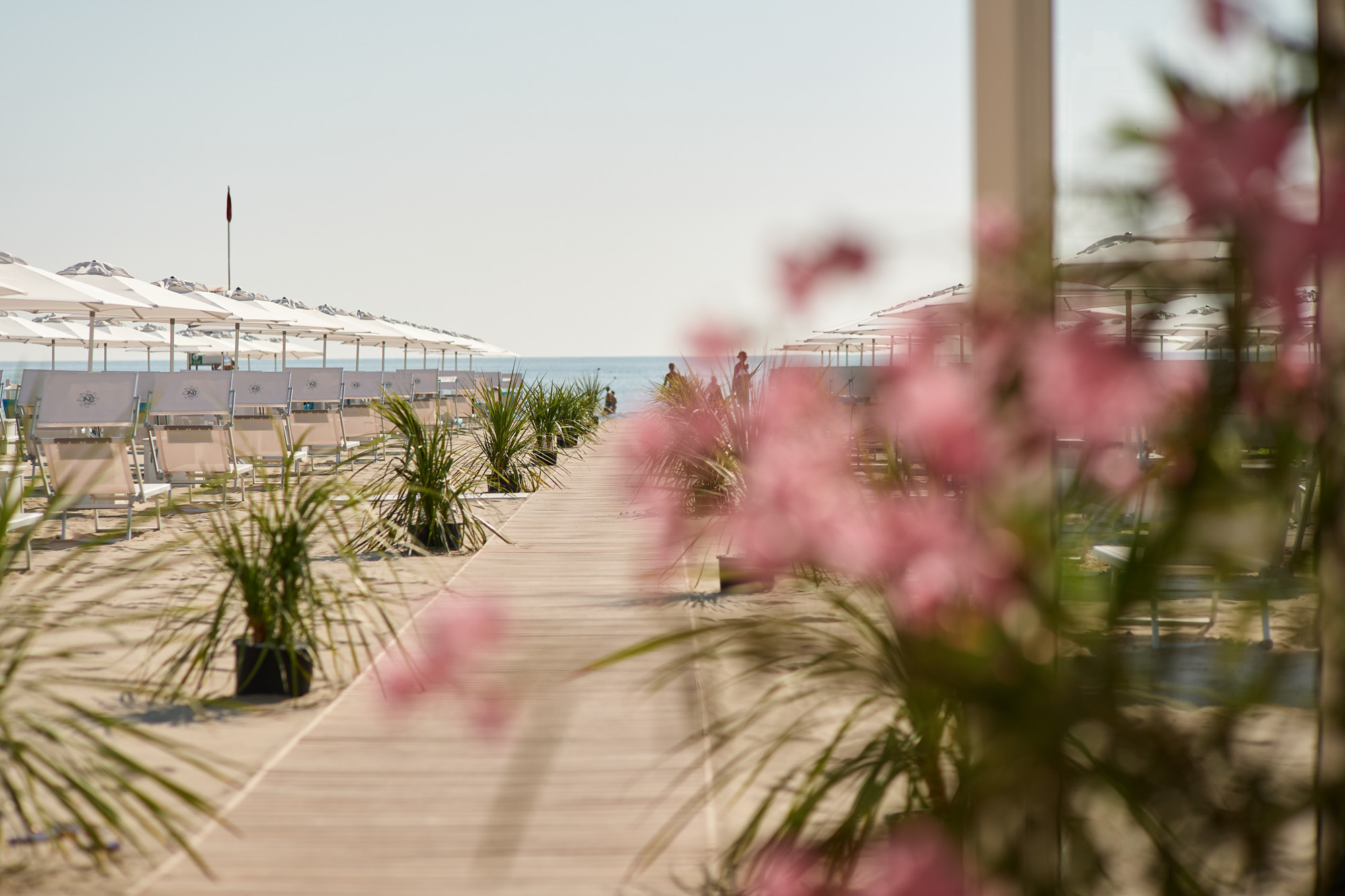 "A pleasant discovery"



... The bathhouse is private and recently renovated (like most of the rooms),
with a large distance between one umbrella and another, as few other baths in Milano Marittina are able to offer.
Wide choice of dishes for a lunch on the beach that can also be eaten under the umbrella.
Congratulations indeed for the kindness and professionalism of all the staff.
I will definitely be back ...

"Francesca Rabitti on Booking - 10 September 2021"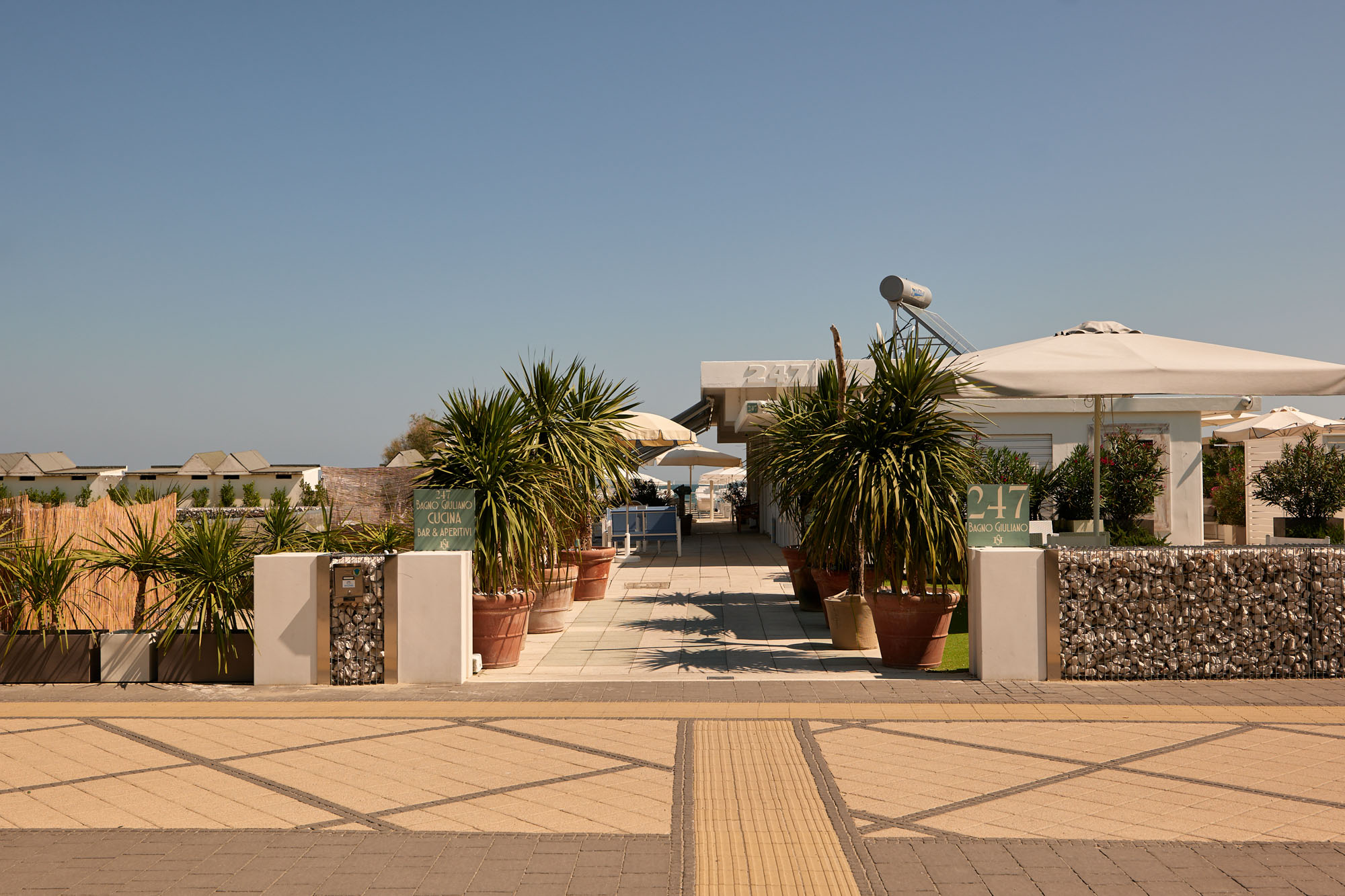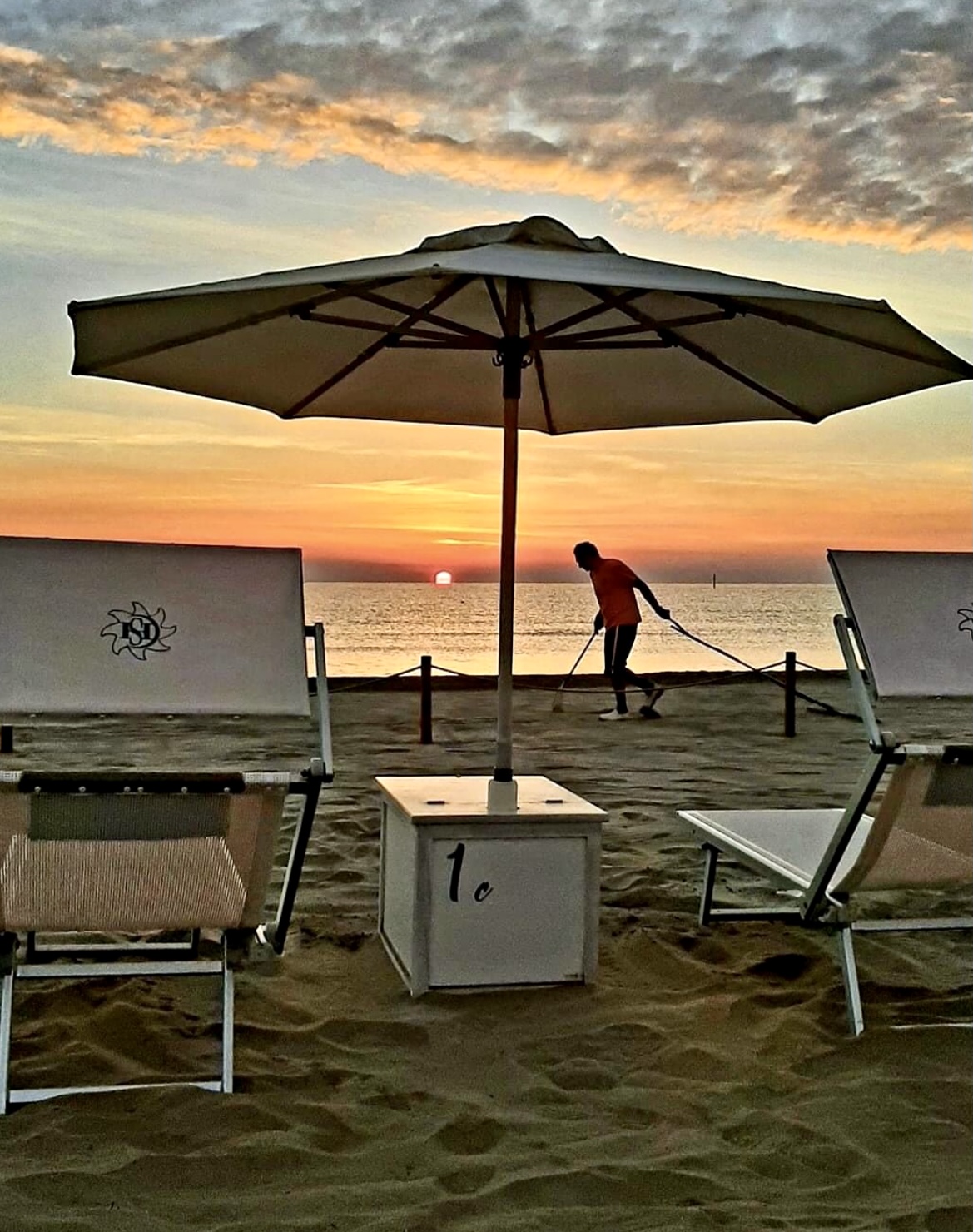 "Milano Marittima at the top"

"... The real highlight is the private beach located a few steps away, large spaces between the umbrellas,
thorough cleaning with rearrangement even while you go to bathe, soft beach towels in a convenient hotel bag.
Bar prices a bit high but which I believe are consistent with the undoubtedly chic structure.
Even the cost of your stay is adequate for the service you receive, sometimes it's worth being pampered ... "

"lucabar67 on Tripadvisor - 30 August 2021"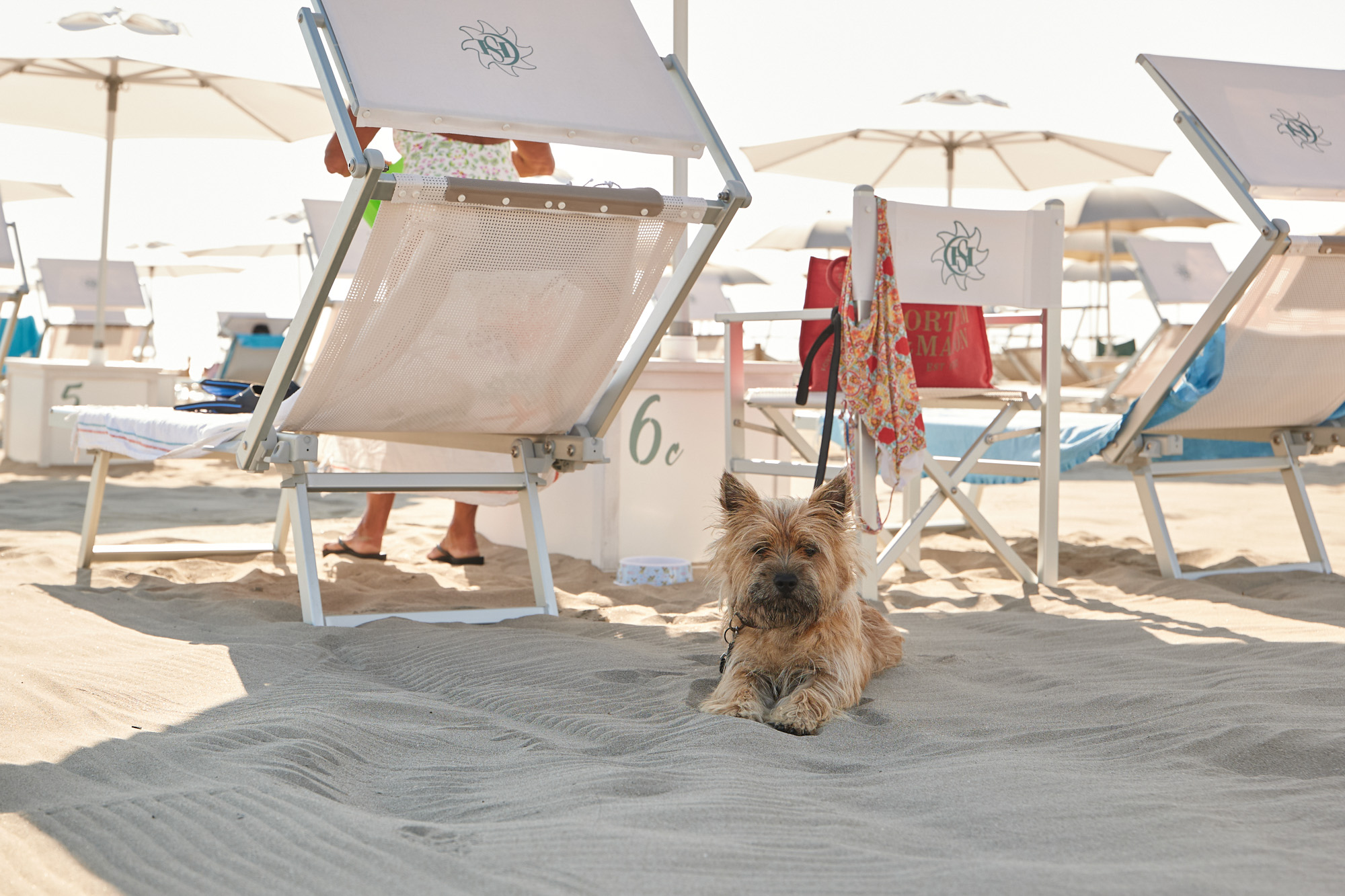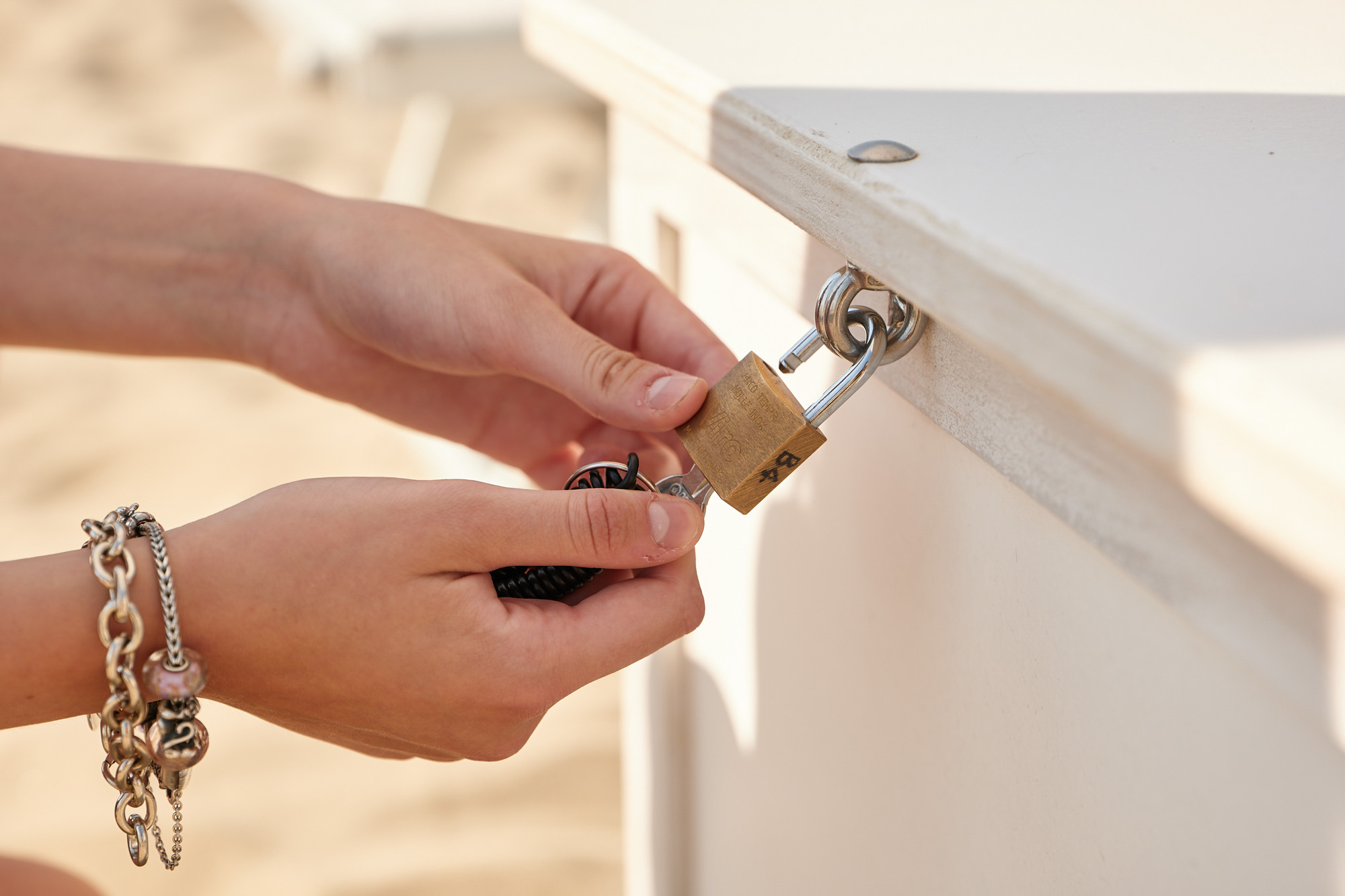 "Freundlichkeit"
"Ich war 5 Tage in diesem wunderschönen Hotel. Service, Freundlichkeit,
Essen , Strand immer 10 Punkte! Jederzeit wieder, sehr zu empfehlen!"
"Waltraud Plechinger su Facebook - 24 settembre 2021"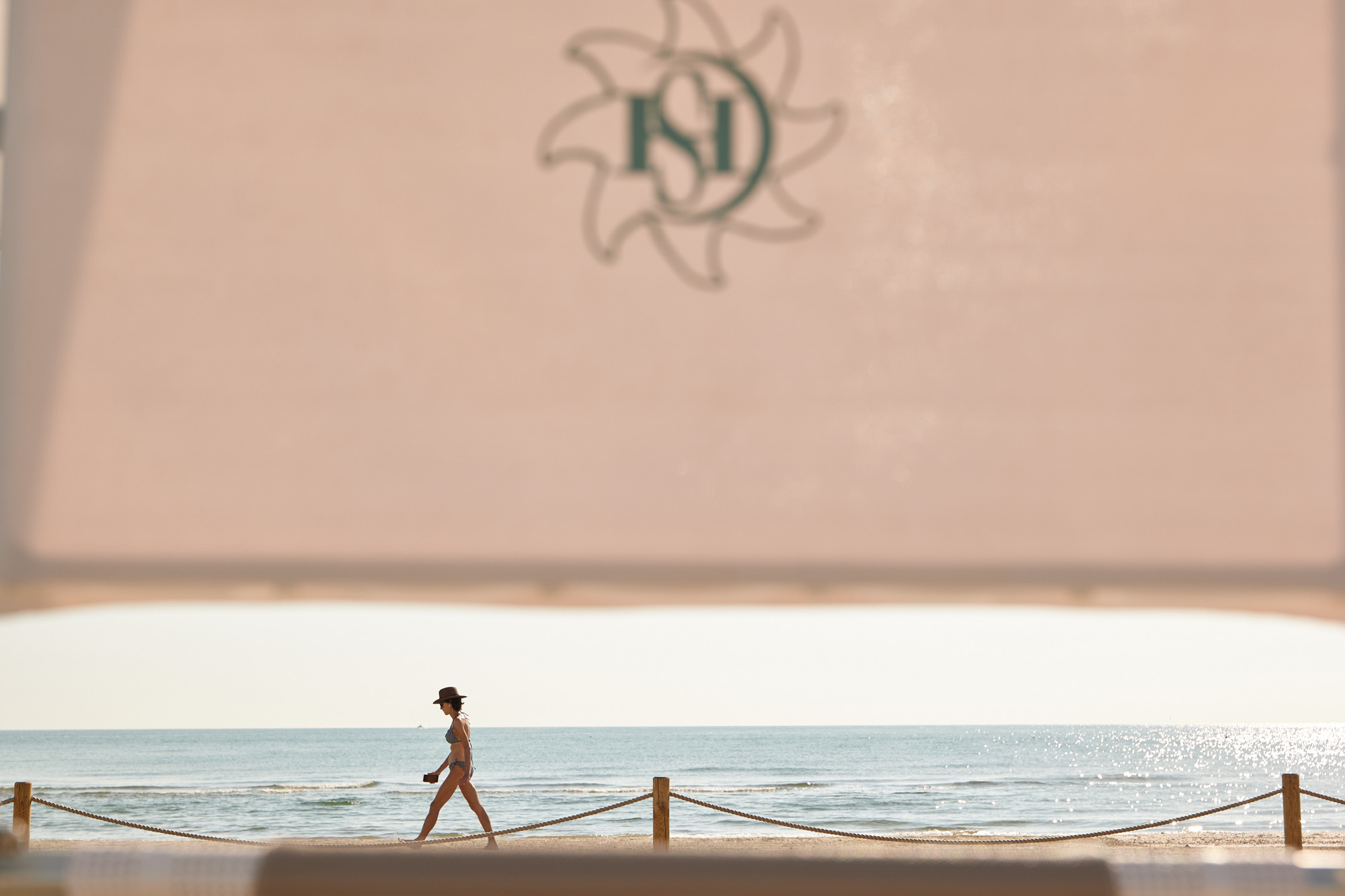 "Beautiful"
Very respectable bathing establishment, starting from the welcome on arrival,
excellent care kept inside and outside spacious clean and well-kept cabins,
fantastic umbrellas with container for storing objects and very useful clothing ....
Highly recommended !!
"Matteo V on Tripadvisor - July 2021"
"Highly recommended"
The new management of the Hotel Saraceno is amazing, 25sqm. like an umbrella,
a locker with a padlock to keep your belongings on the umbrella, the experience and
savoir faire of many years in contact with customers are visible.
Definitely a beach suitable for tranquility and relaxation, families, couples,
4-legged friends well received. Really good!
"Stefano Bucci on Tripadvisor - June 2021"