Freundlichkeit
Ich war 5 Tage in diesem wunderschönen Hotel. Service, Freundlichkeit, Essen , Strand immer 10 Punkte! Jederzeit wieder, sehr zu empfehlen!

"Waltraud Plechinger su Facebook - 24 settembre 2021"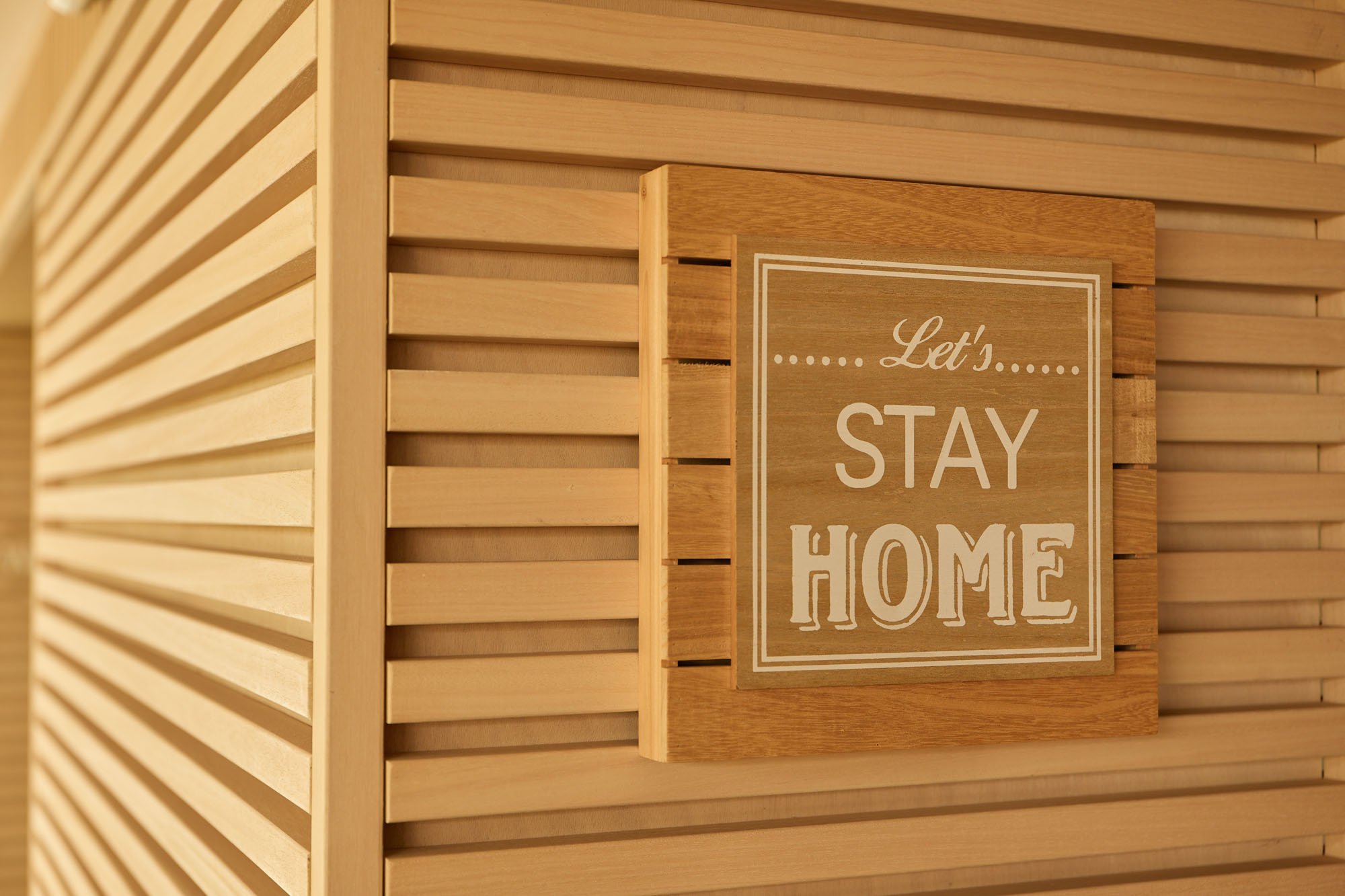 zu empfehlen
schickes Hotel, Zimmer sehr geräumig und schön, sehr nettes Personal, Frühstück mit großer Auswahl inkl. frischem Orangensaft, zum Abendessen konnte man für 30,-- € ein geschmackvolles Menue (jeweils 2 Gerichte zur Auswahl) und Antipasti-Auswahl vorweg. Der Außenbereich lädt zum Verweilen am Abend ein.

"Stefano su Booking - 17 settembre 2021"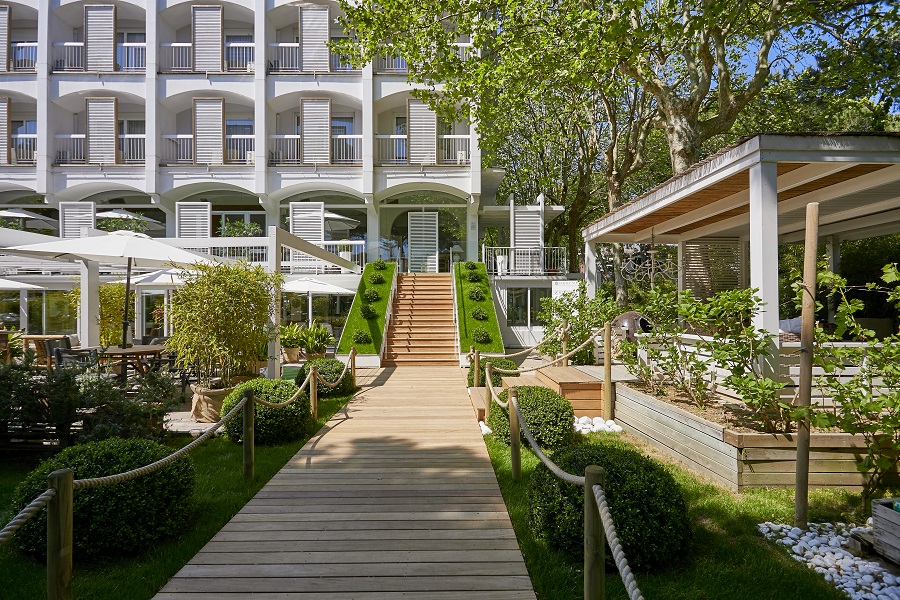 Sehr nettes Personal - von der Zimmerreinung, zum Service, zur Reception und der Besitzerin. Die Zimmer sind sehr schön und modern gestaltet und verfügen über sehr viele Möglichkeiten Kleider, Koffer und andere Sachen zu verstauen. Es hat Einbauschränke, Schubladen, Garderobe und auch das Bad hat viele Ablagestellen. Verschiedene Schalter für Licht und die Storen sind zusätzlich vom Bett aus bedienbar. Der Balkon hat einen schönen Tisch mit zwei bequemen Stühlen und zudem einen ausziehbaren Wäscheständer. Das Restaurant ist schön gestaltet, der Garten (wo wir jeweils frühstückten) ist aber noch besser. Er hat viele verwinkelte Ecken, in denen sich Sitzplätze befinden. Man sich dort sehr gut erholen und vor dem Abendessen einen Apéro trinken. Der Strand ist nur ca. 200 m vom Hotel entfernt. Das Hotelpersonal und die Besitzerin haben sich sehr fürsorglich um uns gekümmert, als wir einen medizinischen Notfall hatten. Das hat uns beide sehr beruhigt und auch berührt.

"Beatrice su Booking - 16 settembre 2021"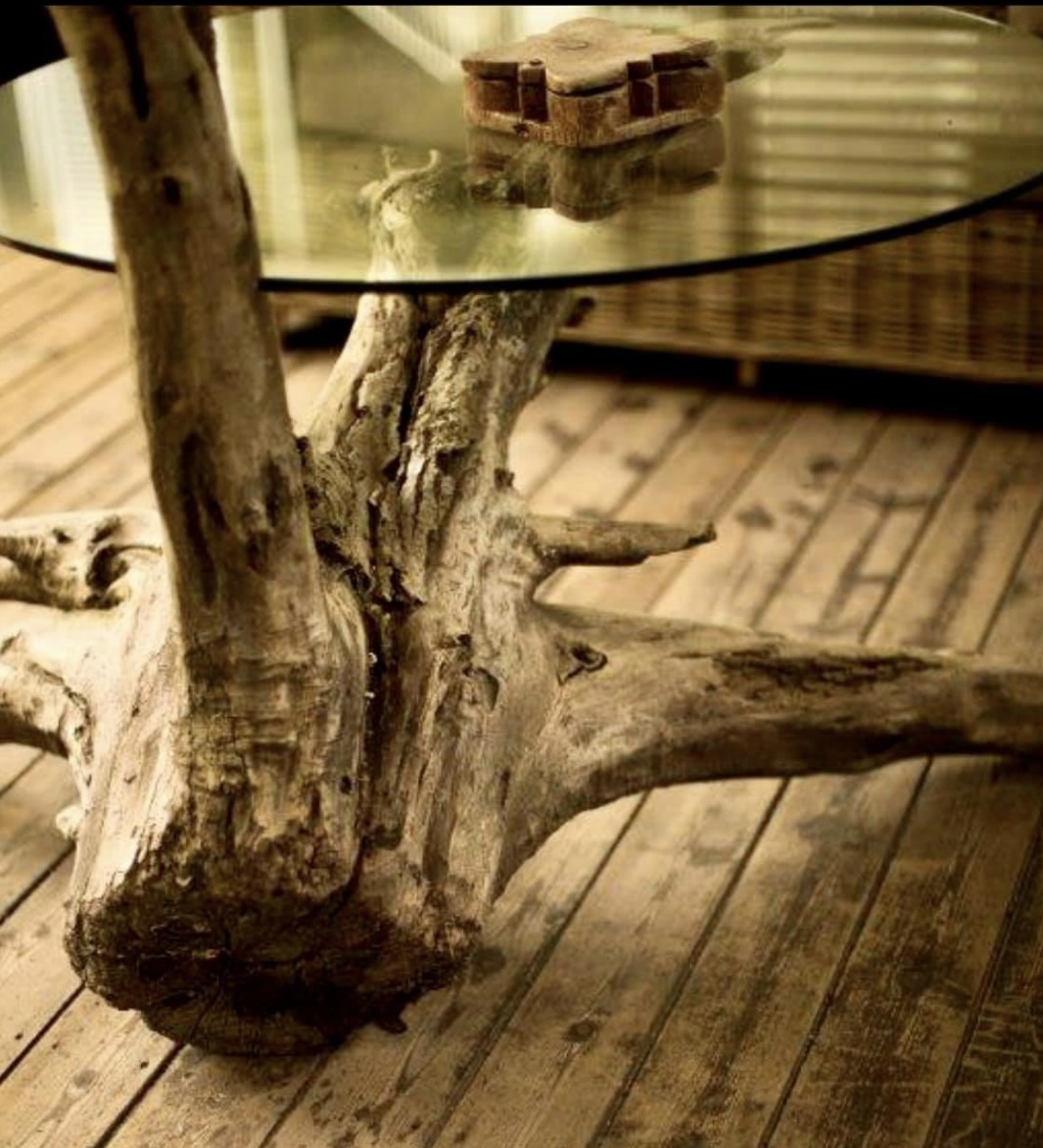 I say family
Because this is how it felt when we had our stay at your beautiful and charming hotel.
We immediately felt at home and so well taken care of.
The hotel, the rooms, the facilities, the beach; we three enjoyed them all very much.
The entire staff was incredible. They were thoughtful, kind and very service minded.
Something that one does not often find any more.
At the end of the holiday, even though we also felt like returning home,
we also were a bit sad to leave because of the great people we met at the hotel.
And if I may say. We were also struck by Mrs. Gabriella's gracious and yet vigorous appearance.
Che donna! And ofcourse of the friendly and outgoing character of Mr. Remo.
We hope to visit you again someday and wish you, your family and the "Hotel Saraceno family" health,
happiness and many content visitors in the years to come.

"Mitsuko, Martijn and Olivia - 05 agosto 2021"
Mrs and Mr Nahum - 19th August 2019
We were very happy to stay in our hotel,we'll hope to meet you next year with pleasure
We have appreciated all thinks and your very good restaurant!

We'll speak about your hotel with friends in Paris then we'll come back with many people!!
I hope !!!!..
Thanks
Kind regards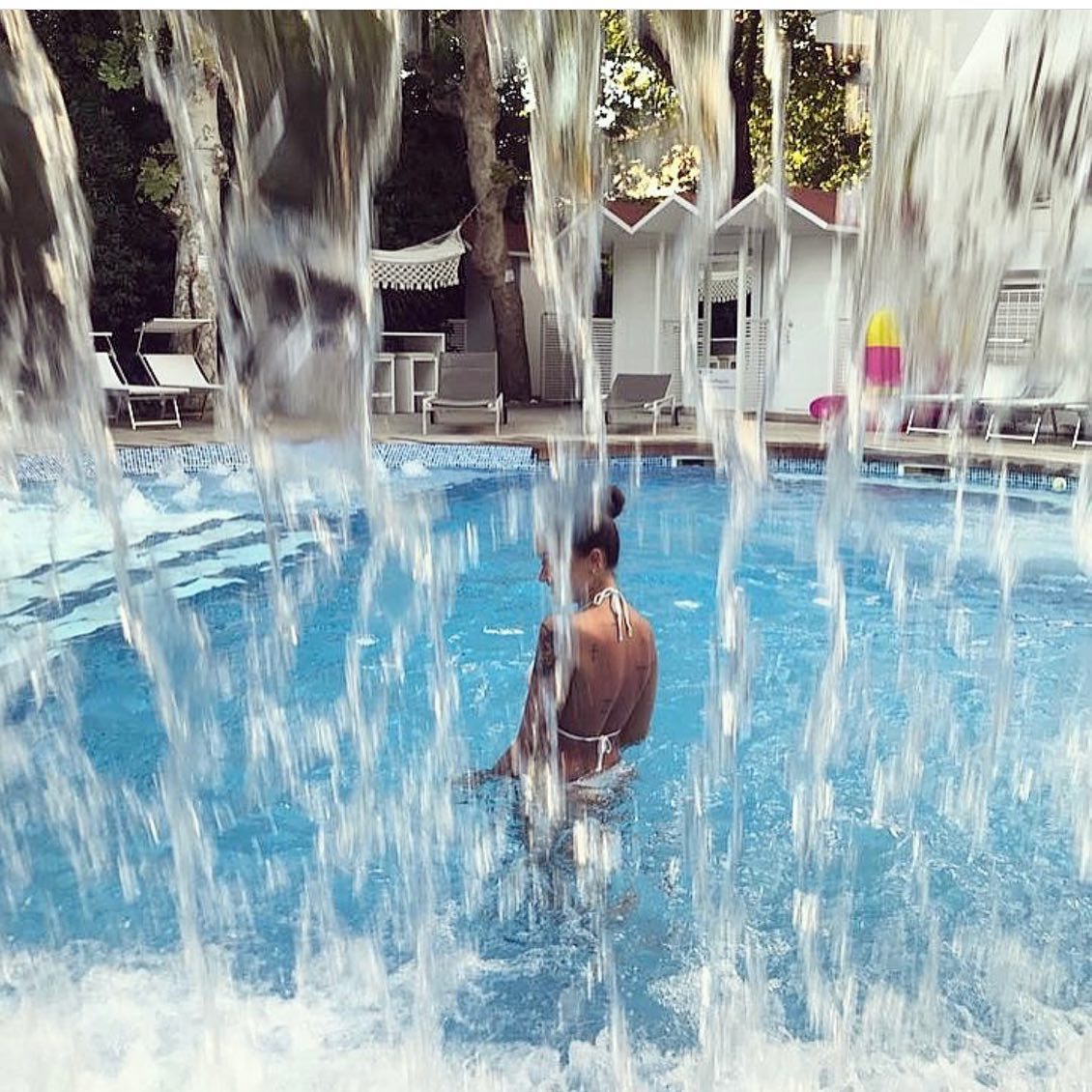 Daria - 8th May 2019
"Beautiful location!
exquisite presence of the personnel
super comfortable the room, clean and quite.
rich breakfast, also offering vegan croissant"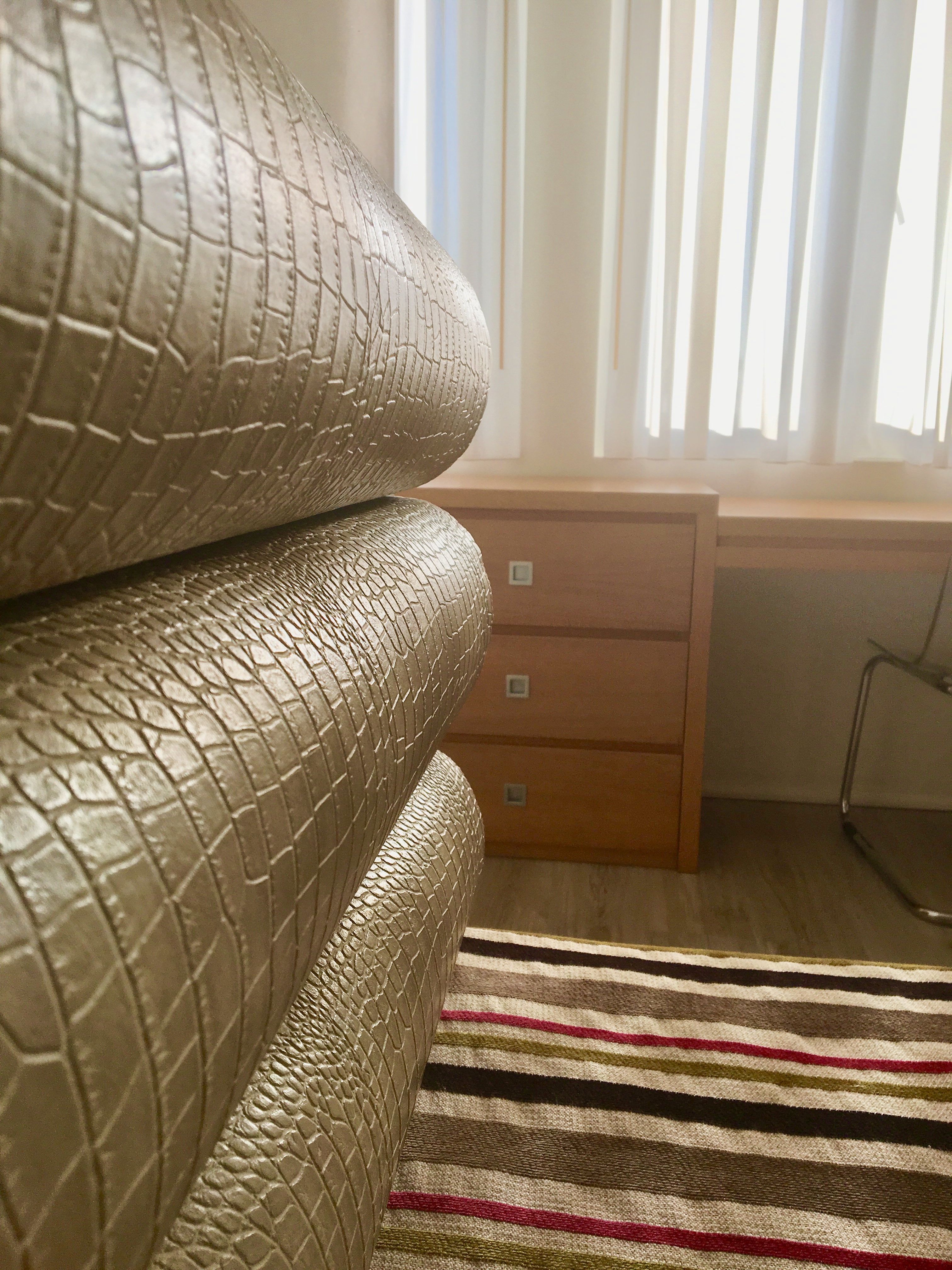 Robertinrome - 20th April 2019
"Superb in everything, very kind and helpful owners, beautiful modern and practical rooms with usb connections near your bed (never seen that before), excellent breakfast, near a beautiful beach and close to Ravenna a town with many things to see and to do".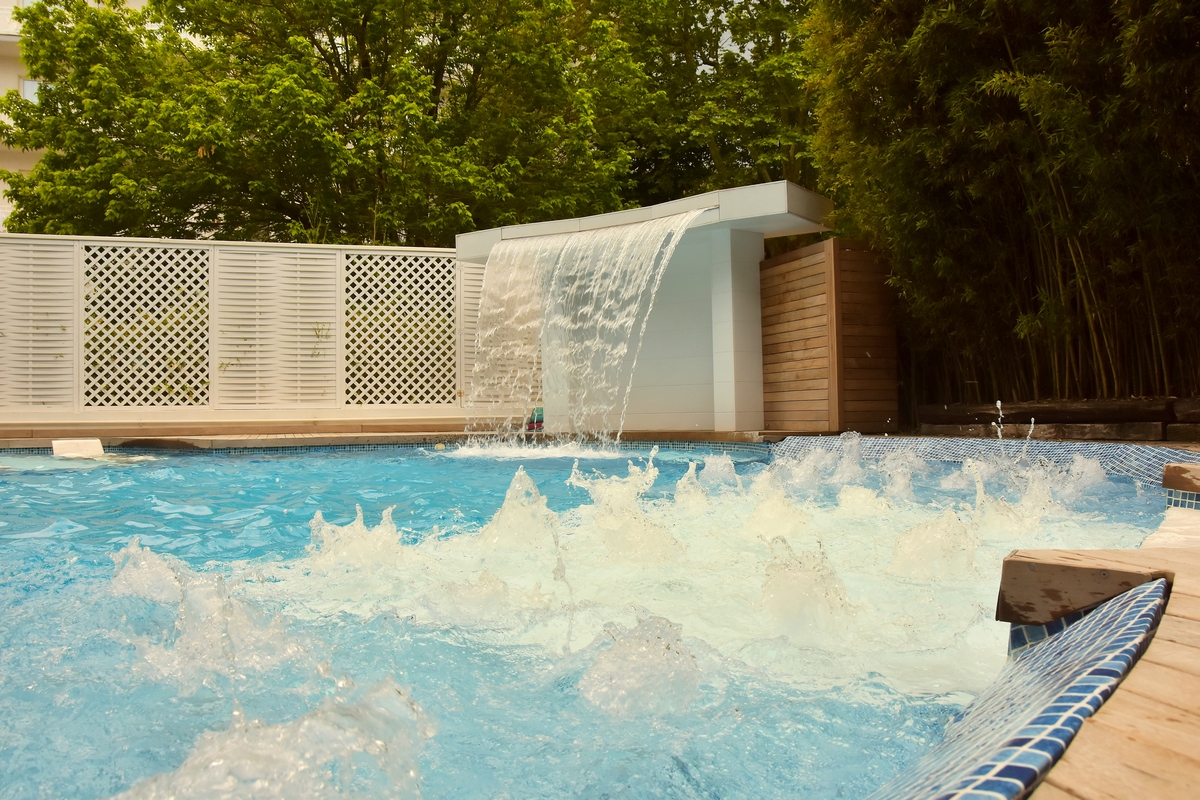 Tekitizi - 23rd September 2019
"Service IMPECCABLE gentillesse, attention, aux petits soins pour résoudre toute sorte de demande, avec bienveillance et efficacité. On se sent plus dans une maison d'hôte que dans un hôtel. Chaque personne joue son rôle sans étouffer le client".
Technoson - 23rd August 2019
"Rarement nous n'avons passés 10 jours aussi merveilleux dans un hôtel aussi ravissant et sympathique !!
Nous reviendrons sans la moindre hésitation au Saraceno Hôtel retrouver le charme d'une maison familiale !!
Ne changez RIEN , vous êtes au TOP !!!
" C'est tout simplement Exceptionnel !! Un havre de paix !!!
Luis Derrida - 28 March 2019
We recently stayed at this beautiful boutique hotel for our great friends 50th birthday. What an amazing place. The friendly and warm welcome from Gabriella, Remo and his attentive staff was fabulous. This was a great location for exploring and we managed to squeeze in a trip to Ravenna, Cesena, Bertinoro and even an afternoon of wine tasting at a local vineyard. Would definitely recommend this warm, friendly hotel in Milano Marittima to visit.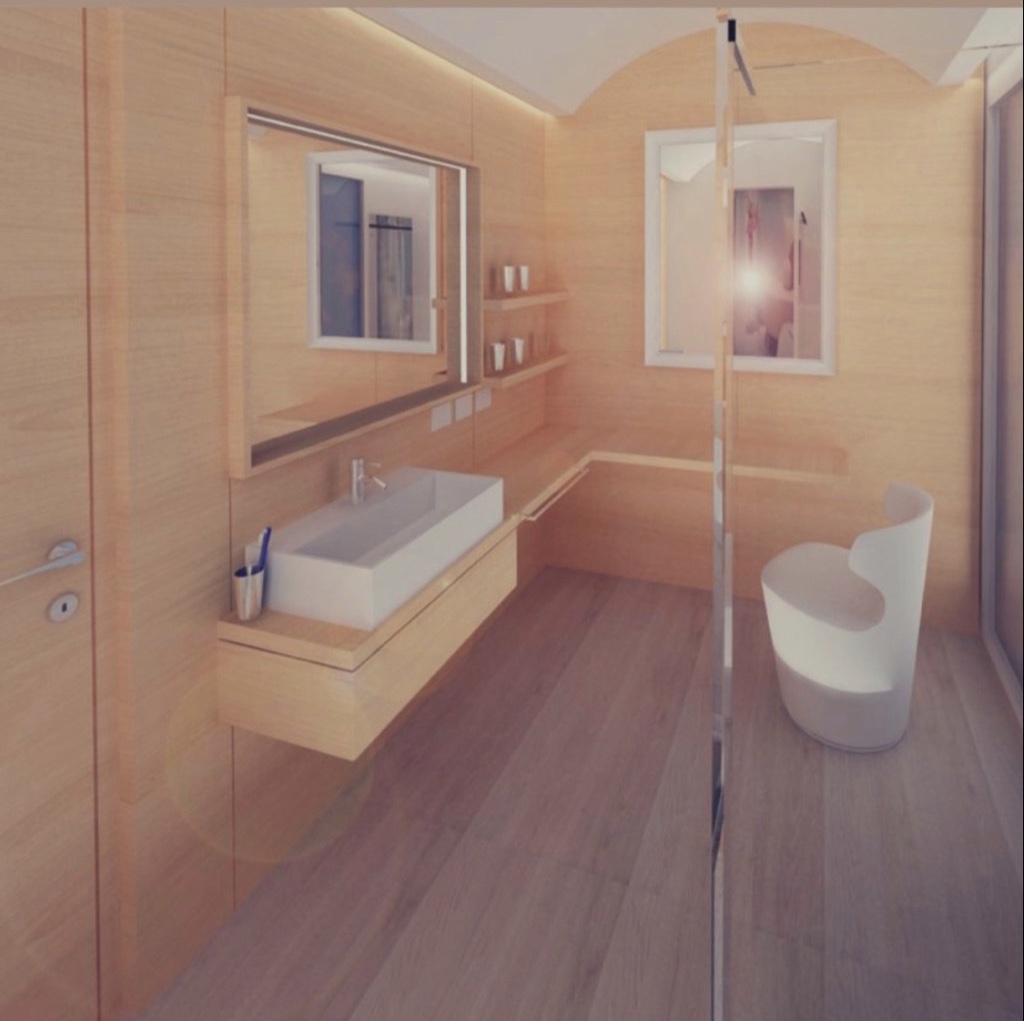 Noelle Tracey on Tripadvisor - 1st October 2018
"This was ourof first taste of Italy and we were not disappointed. From the moment we arrived at Hotel Saraceno we were made feel very welcome.

Gabriella and all the staff were so attentive to all our needs and nothing was a bother for them. My husband did the Ironman Emilia Romagna and they provided early morning breakfas on the morning of the triathlon.

The hotel is very beautiful with its own herb and veggie boxes, stunning little outside areas to sit and relax. As for their pool area , it is just magnificent with its heated massaging salt water and lovely decking area to soak up the rays. Inside the hotel is decorated to a very high standard ,very shabby chic.

Again we cannot thank the staff enough for making our stay so memorable and we will relish a return visit someday."
Kieran on Booking.com - 2nd October 2018
" Many thanks , we had a lovely stay in your hotel. Everything was very nice but what made our stay so enjoyable was all the staff. I have stayed in lots of hotels around Europe and the states and without doubt you and your staff were the nicest I have met ...
Regards
Kieran "
"1 week holiday, still there !" - Henry 3rd August 2018 on Tripadvisor
I have traveled around the globe the last 30 years and have had the pleasure to visit and stay in many hotels.
There are hotels with nice rooms, excellent service, a great location, nice pool, etc. But hotel Saraceno has it all! And then combined with a personal touch from each staff member.
It is just amazing, also for my 13 and 16 year old kids. Fixed hours of breakfast? Sure, but if you missed them, you still get it in the best possible way, just unbelievable. Nothing is too much, each question or request is handled with love and care. If you don't love this place....something is wrong with you

"Super wonderful hotel" - Tracy on Booking.com 26 June 2018
Staff were exceptional felt like royalty
"Great family friendly Hotel going the extra Mile." - Thomas 31 July 2018 on Tripadvisor
Muir family travels a lot and the Hotel might not be the ultimate 5 star Hotel it is one of the Hotels you just feel at home. the Staff outstanding the Management delightful.

Just a great package.
Will definitely come back.
"Delightful escape into light and fresh air" LindyTay 24th September 2017 on Tripadvisor
I am in the middle of a two week course in Bologna, and until I arrived at Hotel Saraceno, I did not realise how much I missed light and air - which this delightful hotel has in abundance! As you enter, you walk past a lovely garden which includes herbs and vegetables. the rooms are extremely comfortable, in a minimalist, beachy style, clean and airy.
The hosts are friendly and speak English, but are also tolerant of those who speak Italian badly. Food is authentic and generous and the site is great - really close to the beach, and also a short walk to Cervia, the local historic centre.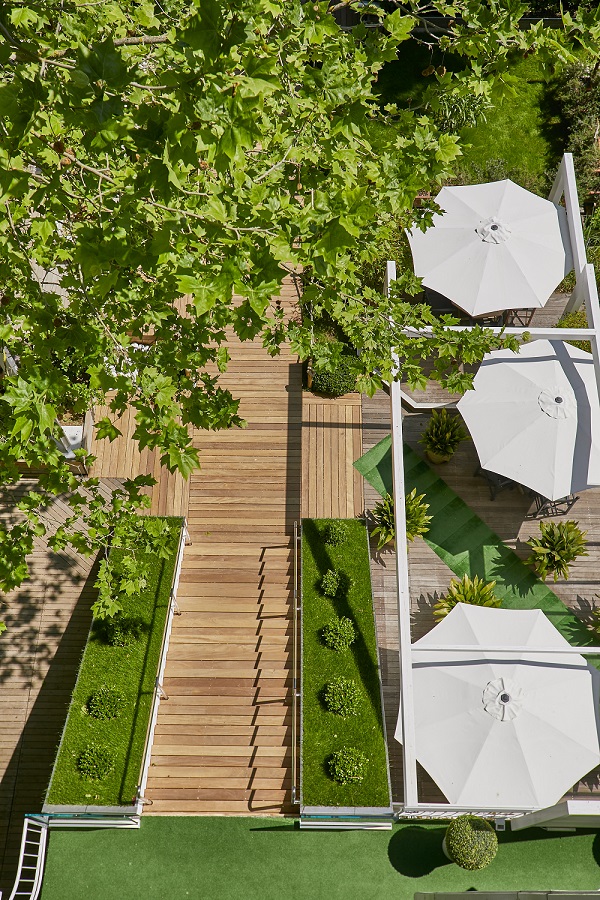 "Wonderful!" Guest on Tripadvisor
This summer, we returned for the 5th time. The welcome is warm and genuine, the staff are always attentive and the food is outstanding. Food choices range from the thoughtfully healthy (goji berries, carrot juice) to the unashamedly indulgent (scrumptious cakes, frito misto and creamy pasta dishes).
Everything is clean and gleaming. Towels are changed daily, en suites are cleaned twice daily. The staff seem happy and many of them have been at the hotel for several years. Children enjoy using the hotel pool, table tennis table and table football. There's even a small gym for adults to use. Beach 242 is a few minutes' walk from the hotel.
Each year, there are further improvements and refinements: they now grow their own herbs, cherry tomatoes and chillies, for example! Milano Marittima is an elegant area with delicious ice cream parlours and some chi chi shops, while Cervia has a slightly broader range of shops.
This resort is popular with Italians, but becoming increasingly attractive to other nationalities too. Members of the hotel staff speak Russian, German and English and are always willing to help.
If you seek a relaxing holiday with attractive surroundings and excellent food, I'm sure you will enjoy staying at the Saraceno.
"Excellent" Ian 19th May 2017 on Tripdvisor
This is a moderate sized family-run hotel. We visited a little off-season, and it was quiet in midweek, busier on weekend. The room was very comfortable, the staff were very attentive, the breakfast was very good.
The hotel is one short block from the beach in the 20th century resort of Milano Maritima, which was added onto the much older and atmospheric fishing port town of Cervia.


Plenty of interest in this region, including access to the wonderful mosaics and other sites in Ravenna.

A lovely hotel to stay at, run by very friendly people.
Helen on Booking.com - 15 september 2018
Fantastic Hotel! Gabriella and the staff have made everything to make our stay unforgettable! With attention to detail design, cozy, very clean, amazing food. Everything was just perfect! Excellent value for money! Highly recommend!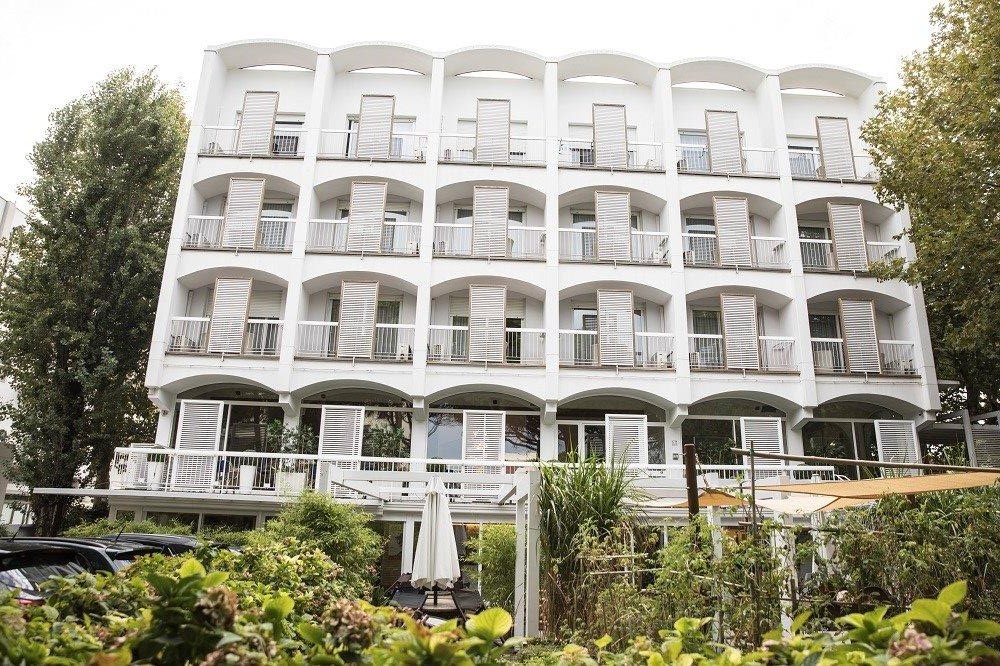 "Amazing" - Claire 20th April 2017 on Tripadvisor
This is truly the most welcome and at home I have ever felt while in another country.
The staff who work for Gabriella and her husband at this hotel could not do enough for you. The heated spa pool which was not supposed to be open for another week but they opened it for myself and my husband was just the greatest thing ever absolutely brilliant we both felt so relaxed after an hour in the spa pool.
The gardens are just beautiful especially in the evening they are presented so well with the different lights and areas to sit with the bar just beside you. Gabriella and her husband are just the nicest people I have ever met I cannot wait to go back and see them again.
I would definitely recommend the hotel Saraceno to everyone looking for a home from home feel in Italy. And the price was excellent.
"what an amazing place..." - Peter 4th April 2017 on Tripadvisor
Great architecture and decoration, superb rooms in a perfect location and walking distance to the beach, center and the better restaurants in Milano Marittimo!
Very friendly and helpful staff, private parking and a great terrace.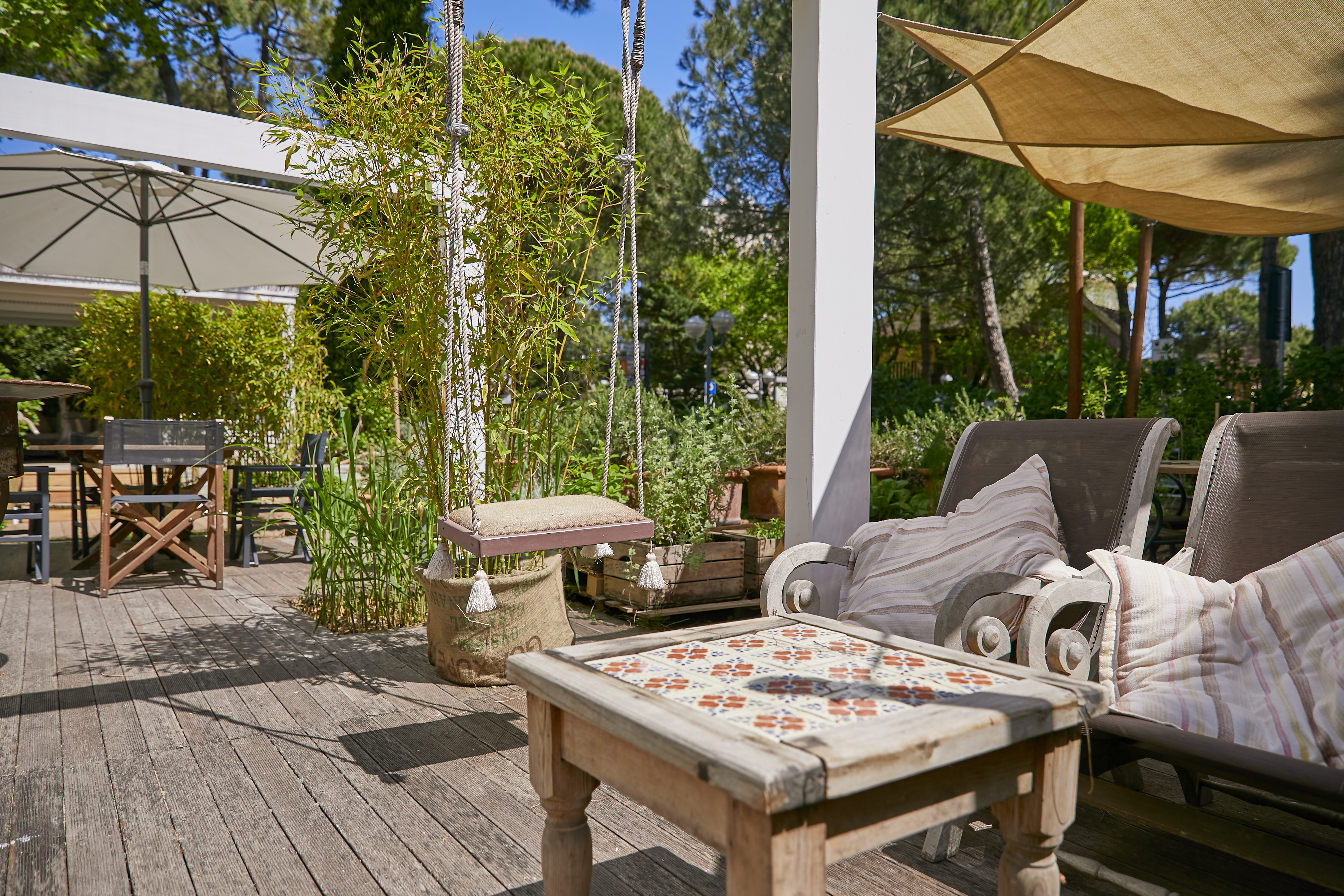 "Lovely retreat close to the beach with very attentive hosts" - Anna on Booking.com 2nd May 2017
Beautiful place with character and very nice crew. Everything is recently renovated without loosing the quietly glamorous old-wordly feel.
The warm pool and the sun beds in the back were delightful. Loved the fresh fruits and the fresh juices (every morning different mixtures!) on the breakfast. Had a lovely time and will most definitely come back :)
"Quite, excellent place to stay" - Ste 1st August 2016 on Tripadvisor
Very tidy clean and cozy hotel. Food is varied and never heavy. We had the all inclusive accomodation, including beach and basic drinks.100% of guests where italian, and most of them were "repeaters".
We'll also be back in the future, hopefully next year.
"Cosy & friendly hotel" - Marie 7th July 2016 on Tripadvisor
It's a beautiful and cosy hotel not far from the beach. The feeling and atmosphere with Gabi and Remo is very familiar.

The pool on the backside of the hotel gives you a nice relaxing spot from the crowded beach. The restaurant is superb.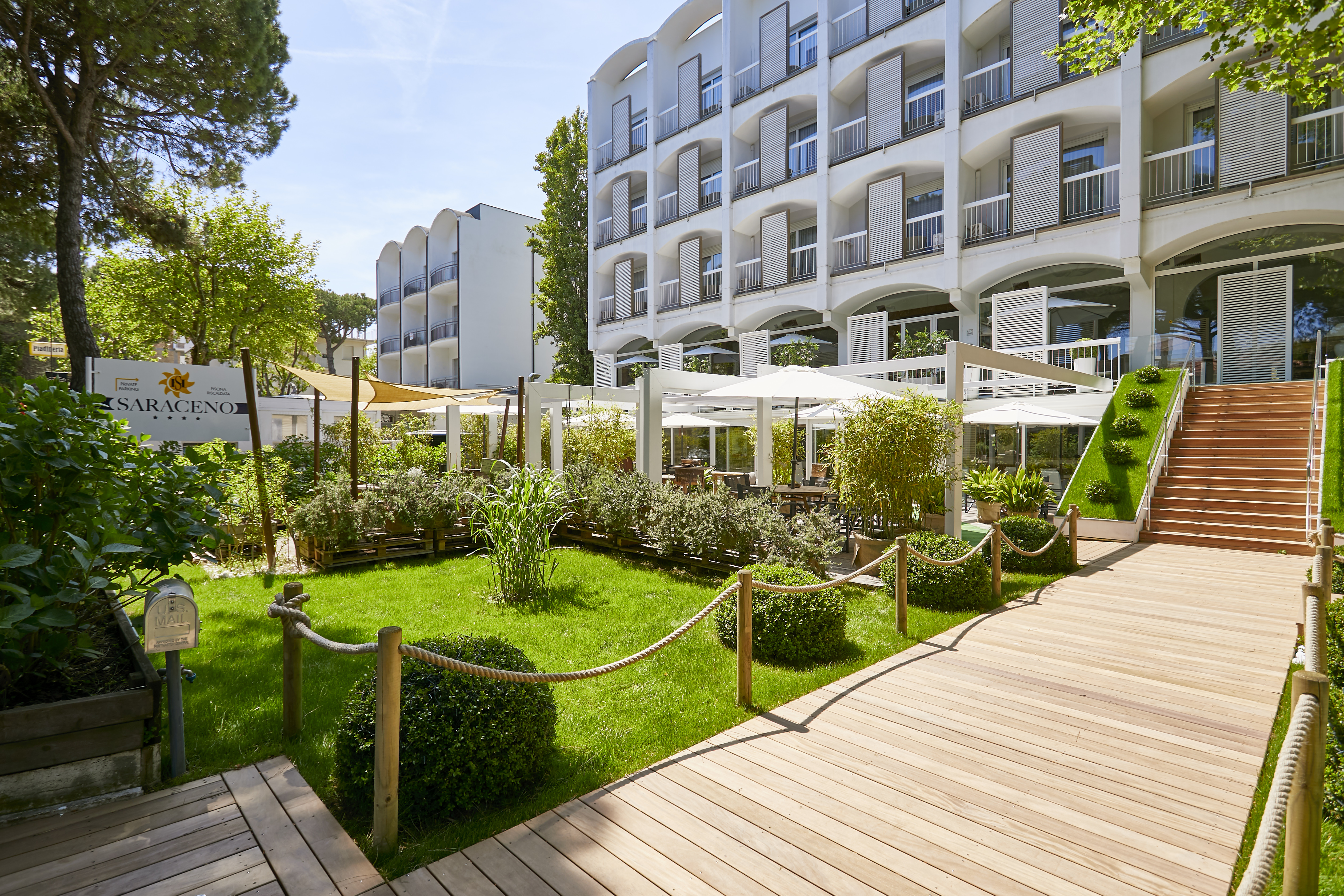 "Very enjoyable stay" Malcom - 11st June 2016 on Tripadvisor
Not an obvious venue for British! but give this place and hotel a chance to impress you.
Great for staff and proximity to town and other places eg Ravenna, Rimini and San Marino. Staff are very accomodating even though limited with English; however Tanya was very useful in this respect and a very pleasant addition to the staff.

The extras that hot offers are a bit expensive eg breakfast at 10 euros each may be suitable for some people and 30 euros for dinner but not for us! Many places to eat in town and this give you another perspective on thus resort which has many varied things to offer people.
If you like dark rooms then shutters will please you and mid may is still quiet for visitors; post May and the place starts to be very busy.
"Great family place" Adriana - 13 August 2015
We spent with our 2 years old child ten days at Saraceno hotel, good location ( close to the beach, shops, restaurants), nice and clean rooms with balcony hidden behind trees, small bathroom but towels are changed twice a day :), great italian food, free hotel parking, no additional payments for drinks, good service, overall great family atmosphere.
Thank You , and see You next time.
Adriana
"Fantastic to be back" Guest from Norway on Tripadvisor
We always wanted to come back to this hotel since we were here in 2008. We think the Saraceno hotel is a very good deal considering the value you get and the friendliness and hospitality is surpassed by none.

When we arrived we were greeted by Gabriella and Remo, -like we were old friends. It was way past lunch time but they still managed to get us a full lunch before we went to our room. We must admit that one of the reason we came here for the second time was the fantastic food we got the last time. What can I say,- this time it was even better. The outstanding quality of their kitchen baffles me even today.
They make no compromise regarding the food. Only the best is good enough. This makes every meal a true pleasure. The hotel is in a very good shape and looked extremely well maintained. The service in the rooms, the bar and the dinner room was over the top. Just pure excellence.
Thanks to Mario for his great service at our meals. A fantastic guy and speaks very good english so that he could translate the menues when and if we needed help in that respect.
As we also came here for the sun we do apreciate that we have included sunbeds at the Paparazzi Beach Club just over the street. Very nice place and wonderful staff there as well.

We had a fabulous week and we will be back. Remo took us to the station as we departed and we really look forward to seeing him and Gabriella again in the future.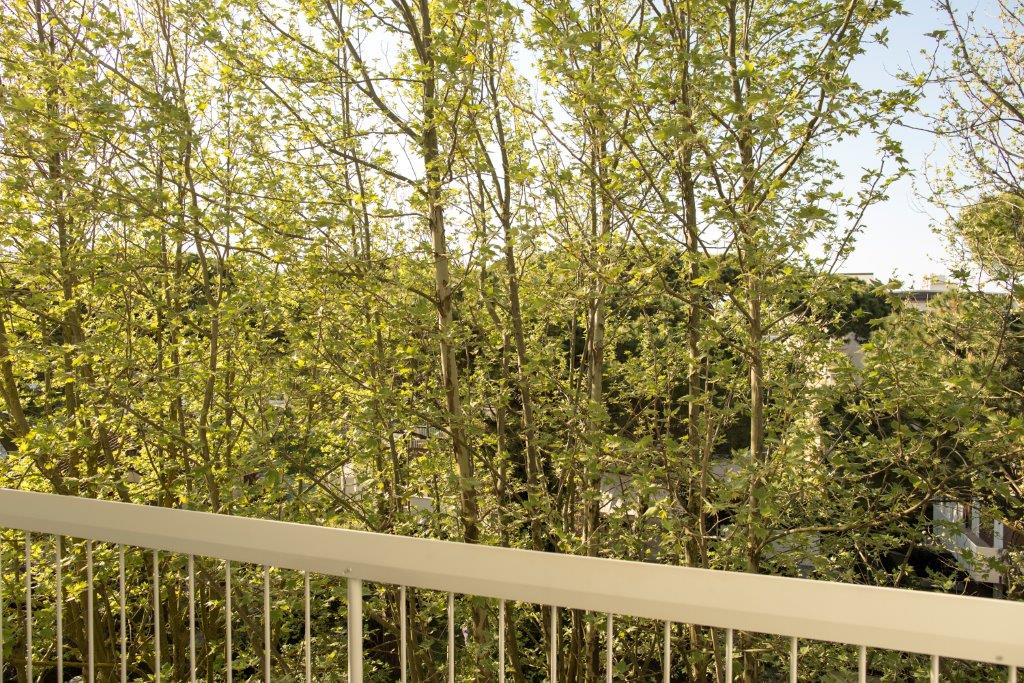 "Passion for their profession" Lende - 4th August 2015 on Tripadvisor
Best Remon, Gabriella and all staff,

Every time we think of you and see the pictures we made then we get the warm feeling from when we were with you.

When we arrived, we were not yet out of the car there were already two people ready to pick up our bags from the car and to park our car.
At the desk we were welcomed if we were guests for years.

We were also introduced to our regular table servant, (Mario), he also gave us immediately feel "you are my/our guest."
The times we took advantage of the lunch and / or dinner there was a carafe of water and a carafe of water with bubbles also a bottle of wine, red or white.
You have the choice out of 3 starters and 3 main courses and desserts.

Our room was tastefully decorated and twice a day the towels changed, we also got beach towels for a visit to the beach (Paparazzi) where they had reserved for us fixed beds and parasol.

The extensive breakfast there was a choice of ... actually too many to mention, fresh fruit, spreads, jams, various yoghurts, div. juices and herbal tea homemade by Gabriella each morning from her herb garden. And various types of homemade sweets.


The helpfulness of Monica (reception) if you wanted to know something about the area or where to go is exceptional.

The attention you get from all other staff is also exceptional.
Remon and Gabriella (owners) take the time to talk to you.

In short, a small hotel with attention to guests, cleanliness of rooms, tasteful food, table setting with silverware.

After a nice time everything comes to an end.
After saying goodbye, our car is ready with suitcases waiting in front of the hotel.
We saw that they washed the car.


Actually in a few words, at Saraceno they have Passion for their Profession.

With warm greetings,
Lous and Alex
"Great hotel for the perfect holiday" Lizzie - 9 July 2015 on Tripadvisor
I have been visiting Milano Marittima for the last 30 years and you can safely assume that I have seen a few hotels from the inside. This year we chose to stay at the lovely Hotel Saraceno for the first time and we were not disappointed. It is actually one of those hotels best kept secret that we can enjoyed it for years to come but we are not this selfish.... :-)

From the moment we arrived by car and parked it in their private drive we felt very welcome. Very friendly staff were immediately there to great us and help us with our luggage.

We had booked full board which included water and wine for the meals and an umbrella and two sunbeds at Paparazzi Beach. Two other perks were a 50 EUR voucher for drinks at the hotel's garden bar and a petrol voucher of 50 EUR (the petrol voucher was actually deducted from the final hotel bill).
Room:

We had a room on the first floor with a lovely balcony. The room has been modernised and has ample storage space, satellite TV and a small fridge. The air condition is functioning efficiently and make almost no noise, so you can leave it on at night. The room was very clean and did get cleaned twice a day (morning and evening), so you did not have to walk through sand you have left when you came back from the beach. Nice idea!
Bathroom:
The bathroom has only been partially modernised. It has a low level entry shower cubicle and free showergel/shampoo. The other bathroom amenities are a very powerful hairdryer (always welcome when you have long hair), body lotion, soap and a dental kit. The hotel changes used towels twice a day (morning and evening) which is very convenient.
Reception:
Now this hotel has a reception hall that I actually wanted to spend time in. Very cosy with carpets and white linen and wicker furniture as well as a big old country house dresser with a lot of books to choose from.
Restaurant:
And here is the best.... the food was amazing! The hotel actually showed that you can provide full board meals at top restaurant standard in a hotel destination at a reasonable price. Full board was just 5 EUR per person more than half board. A three course meal plus a sumptuous antipasti and salad buffet. And not to forget our super, super friendly and fun waitress Nadia. Always helpful and always offering us a surprise dessert of her recommendation. What more can you ask for ?
Hotel Bar:
The inside of the hotel bar is a bit too well lit and functional but who sits inside on a balmy Italian summer night. You sit in the garden, of course. The garden has got wooden decking and wooden garden furniture, again with cream linen. There is a little herb garden and bamboo and jasmine everywhere. It has a lovely atmosphere and the prices for the drinks are reasonable (around 5 EUR for a large glass of wine), especially compared to the prices for drinks in the bars in town ( EUR 7-8 for a pint on the cheap side ).


Beach:
This was probably the only thing we were not a 100 pct happy with. We were given a dedicated umbrella for the time of our stay. We could not choose the umbrella and we could not change it. We were surrounded by kids building a huge sand castle and could move our sunbed and were clearly in the way of the kids creative construction enterprise. There were plenty of empty sunbeds and umbrellas at the beach but the would not let us change. I never experienced this kind of inflexibility before at a beach in Milano Marittima and this was the only downpoint.

Service:
Gabriella and Remo made sure we felt welcome and special. They were always there and always happy to give a recommendation what food or wine to choose or tips for trips or entertainment on a rainy day. All the hotel staff were always friendly, smiling and remembering your favourite beverages etc. Outstanding !!!

We love to come back to this hotel and we certainly will.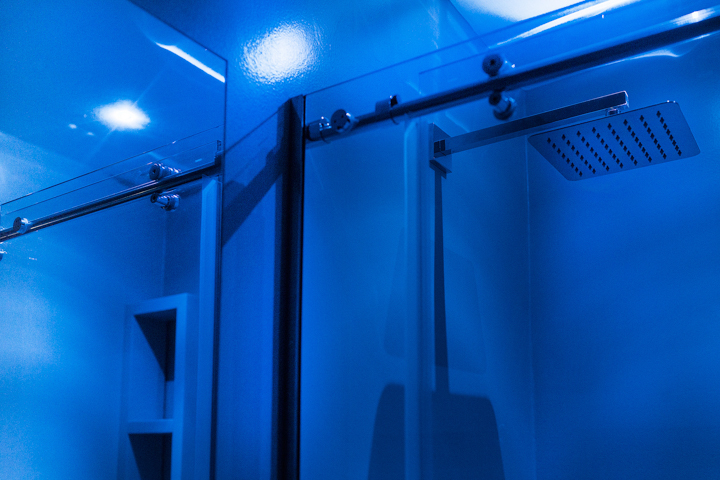 "Amazing hotel with great family atmosphere" - Almaty 18th September 2015
We stayed at Hotel Saraceno during the first week of September 2011. All of the hotel staff were really welcoming, friendly and helpful. We immediately felt at home and enjoyed every moment of our stay there. Hotel owners, Gabriella and Remo, make every guest feel special and help you out with everything, always with a charming smile.


The location is really good: close to the beach, several minutes walk from Milano Marittima shopping streets, and not too far from Cervia historical center. Beach facilities, breakfast, lunch and dinner are all included in the price. Rich breakfast is served in the nice small garden.
Traditional "ciambella" cake is always there. Lunch and dinner, served at hotel restaurant, offer an absolutely delicious meals (mostly of Romagna cuisine, of course), accompanied by excellent local wine (produced in Mercato Saraceno). By the way, wine is also included in the price.

I think this is a great place to stay in Milano Marittima, and I would highly recommend it to anyone!
"Tremendous combination of warm hospitality, delicious food & spotless rooms in a perfect location"
Guest from London, 2nd September 2014 onTripadvisor
We absolutely loved this place. It's set in a pretty garden, has its own small pool and is very close to the beach. The staff are friendly, hard-working and always helpful. We ate at the hotel most evenings,after discovering how delicious the food was.
There is a genuine 'family' atmosphere about this hotel, but with the attentiveness and quality of service one might expect in a 5 star establishment.
The house-keeping staff keep the rooms spotless, there is valet parking and the managers themselves are very involved in the day-to-day practicalities, which means everyone is well looked-after.
The pingpong table is popular with guests and there is even an indoor gym for those determined to maintain their honed physique. Overall, excellent quality at a very reasonable price. We would strongly recommend it!
"Perfect stay in Milano Marittima" -Alesund 19th July 2013 on Tripadvisor
We had no previous experience with this hotel as we booked it in early january, but we got intrigued by the layout and of their website and the personal atmosphere that seemed to be there.

We opted for the full-board for the first time in our life as it was only 5 Euros extra pr night.. The hotel was across the street from the beach and we had complimentary sunbeds at the Paparazzi2 Beach club. All in all we had a perfect stay at Saraceno.
The meals were excellent. A fanatstic fresh and inviting buffet with antipastis, very good quality and well prepared first and main dishes, and lots of options for desserts, ranging from fresh fruits to Tiramisu and icecream.

Our room was excellent. We had the superiour double and was delighted to have our towels changed twice a day and we really couldn't find anything to point to as negative with this property. The staff were first class.
The hotel is small enough for us to get a personal relation to almost everybody who worked there. Their smiles and positive attitude were always present. We felt like leaving family when the week was over.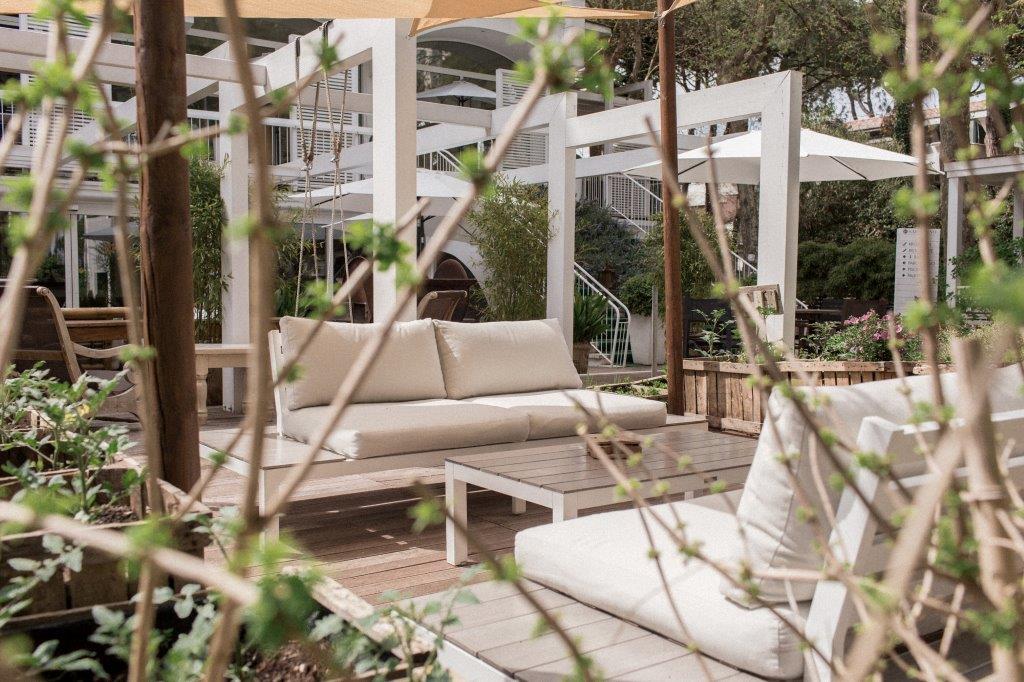 The owners and all the staff are very welcoming, helpful and make the guests feel that their enjoyment is their no.1 priority!
They would do anything to make you feel at home.
The food is excellent, their dishes are the best I've tasted anywhere.
Breakfast fantastic (great cappucino!)and served till 1 p.m. :-) Their suite was an excellent place to stay with 3 adults and 1 child, super de luxe ;-)
At arrival, immediately someone of the staff took care of parking the car and getting our suitcases to our room and out of our room and in the car when we left.
First class service!
Can't wait for our next visit to this great hotel.
Alex, Holland
Best Remo, Gabriella and all staff!

Every time we think of you and see the pictures we made then we get the warm feeling from when we were with you.

When we arrived, we were not yet out of the car there were already two people ready to pick up our bags from the car and to park our car.
At the desk we were welcomed if we were guests for years.

We were also introduced to our regular table servant, (Mario), he also gave us immediately feel "you are my/our guest."
The times we took advantage of the lunch and / or dinner there was a carafe of water and a carafe of water with bubbles also a bottle of wine, red or white.
You have the choice out of 3 starters and 3 main courses and desserts.

Our room was tastefully decorated and twice a day the towels changed, we also got beach towels for a visit to the beach (Paparazzi) where they had reserved for us fixed beds and parasol.

The extensive breakfast there was a choice of ... actually too many to mention, fresh fruit, spreads, jams, various yoghurts, div. juices and herbal tea homemade by Gabriella each morning from her herb garden. And various types of homemade sweets.


The helpfulness of Monica (reception) if you wanted to know something about the area or where to go is exceptional.

The attention you get from all other staff is also exceptional.
Remo and Gabriella (owners) take the time to talk to you.

In short, a small hotel with attention to guests, cleanliness of rooms, tasteful food, table setting with silverware.

After a nice time everything comes to an end.
After saying goodbye, our car is ready with suitcases waiting in front of the hotel.
We saw that they washed the car.

Actually in a few words, at Saraceno they have Passion for their Profession.

With warm greetings,
Lous and Alex